MCGI ARTICLE
Livelihood Assistance Provided Big Hopes to MCGI Wish-Granting Recipients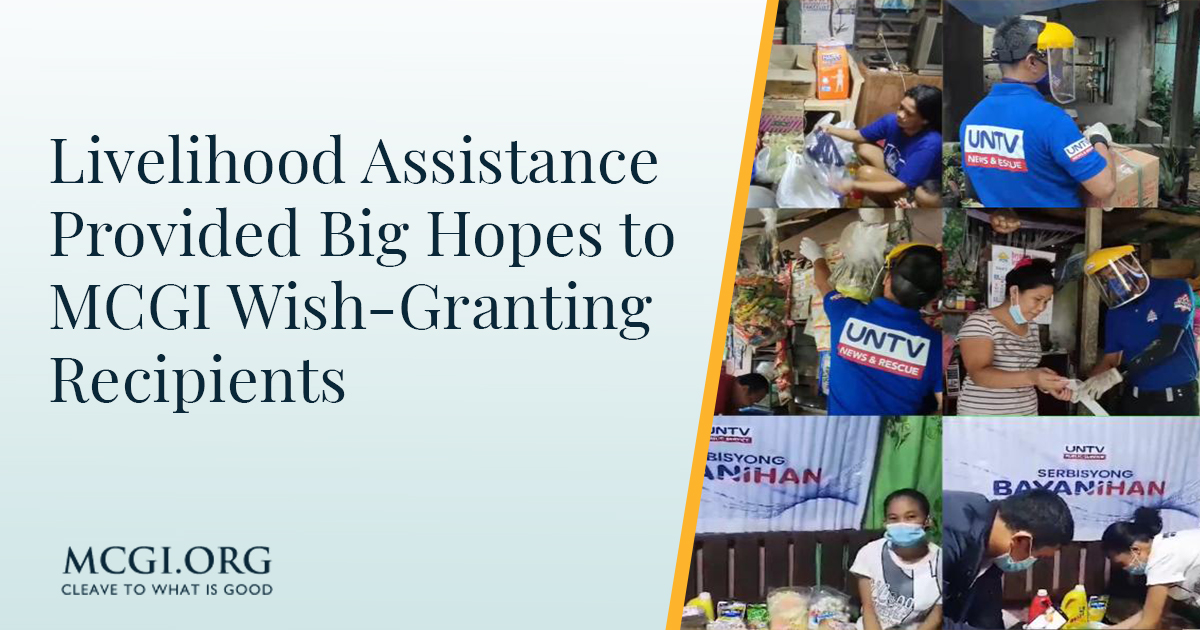 Among the most badly affected by the pandemic are those who run small or micro businesses, like Fatima Mingo, a seller of snacks in the neighborhood of Binangonan, Rizal, Philippines. When the government imposed a lockdown, she was also forced to stop selling. As they had no income, her capital had been drained to provide the needs of her children. 
Desiring to continue with her small business, which was their main source of livelihood, she decided to send a message, requesting for some assistance, to Serbisyong Bayanihan.
Serbisyong Bayanihan is a program being aired on UNTV News and Rescue which gear towards helping people in their predicaments brought about by the Covid-19 crises. It also features the Wish-Granting program of the Members Church of God International (MCGI) which aims to help indigents in starting, or in continuing with their micro-businesses which closed because of the pandemic.
Before the pandemic, Fatima sold popular Filipino street food kikiam (Chinese sausage) and fish balls but because of the crisis, her operating funds got fully exhausted.
Hoping to be a recipient of the MCGI Wish-Granting program particularly for their three children, Fatima and her husband posted their wishes during one of Serbisyong Bayanihan's airing. Fortunately, they were among those whose wishes were granted.
They requested for diapers, vitamins, milk, and clothes for their children and also a financial assistance so that they could continue selling street foods. All of which were granted with the help of the Bagong Henerasyon (New Generation) Partylist.
The Wish-Granting was made possible through the donation of Bro. Robert and Sis. Regina Yaptangco of the Members Church of God International in Montreal, Canada who both thanked God for the opportunity to be of help to Fatima's family. 
Fatima in turn thanked the couple, uttering, "Maraming maraming salamat po sa binigay ninyong tulong sa amin para po sa kinabukasan ng aking mga anak. Maraming maraming salamat po sa inyo." (Thank you so much for the help you have given us for the future of my children. Thank you very much to the both of you.)
The live Wish-granting for Fatima was broadcast during Serbisyong Bayanihan on March 9, 2021.
From the small homes of Binangonan, Rizal, to the outskirts of Labo, Camarines Norte, Jonalyn Rosas is another recipient of the MCGI Wish-Granting program.
After the lockdown, Jonalyn's husband unfortunately lost his job as a construction worker. And although she earns from her sari-sari store and for being a masseuse on the side, their income was not enough to provide the needs of their four children who were all studying.
Selected as an MCGI Wish-Granting recipient, Bagong Henerasyon Partylist, together with UNTV News and Rescue personnel, delivered Jonalyn goods to replenish and provide additional stock for her small store, which had been almost empty due to the pandemic.
Because of this, she could not help but be very thankful, "Salamat sa Dios po at masayang masaya po ako dahil nabigyan po ninyo ako ng blessing. Alam ko po na malaki itong tulong sa amin po." (Thanks be to God and I am so happy that I was given this blessing. This is a huge help to us.)
The live Wish-granting for Jonalyn was broadcast during Serbisyong Bayanihan on March 4, 2021.
Currently unemployed, Jerrylyn Dasig sought the help of Serbisyong Bayanihan, a program she regularly watches, for a medical assistance for her sister and for a small livelihood assistance for her mother.
During one of the show's live broadcasts, Bro. Daniel Razon had the chance to personally speak to Jerrylyn and was immediately lined up to be an MCGI Wish-Granting's recipient.
With God's help and mercy, Jerrylyn and her sister were able to attend a free consultation and received medical advice after an online check-up with the doctors and staff of UNTV's 24/7 Digital Clinic.
The other request of Jerrylyn which is a livelihood assistance for her mother to sell cooked meals at their neighborhood in Caloocan City was also granted by the Bagong Henerasyon Partylist.
The updates for the granting of Jerrylyn's wishes were reported during Serbisyong Bayanihan's episode aired on March 4, 2021.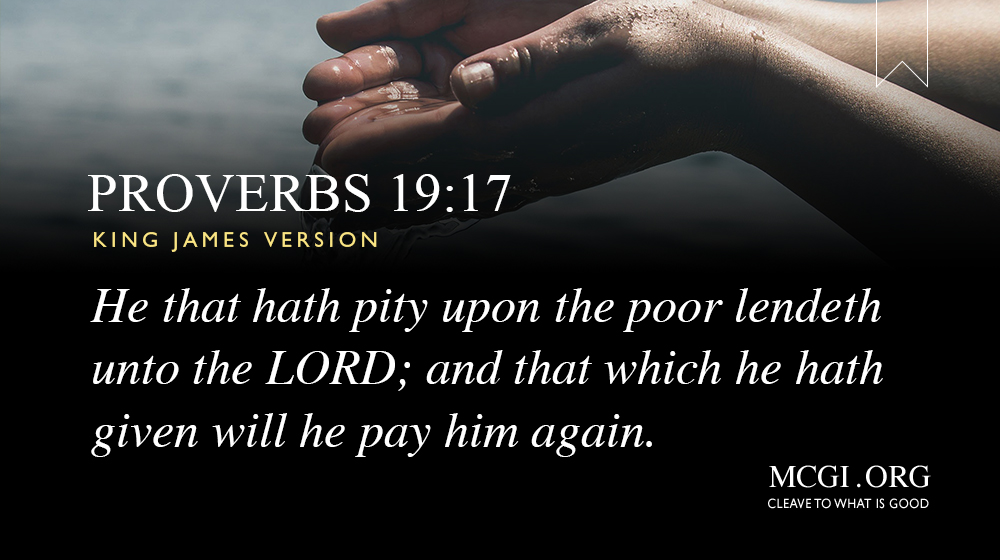 The MCGI Wish-Granting program is inspired by the Holy Scriptures, in Proverbs 19:17, "He that hath pity upon the poor lendeth unto the LORD; and that which he hath given will he pay him again."
For more information regarding the MCGI Wish-Granting program and other charitable works of the Church, please visit www.mcgi.org/public-services.