MCGI ARTICLE
Thousand Blood Donors Expected for 4th Quarter Blood Donation Drive of MCGI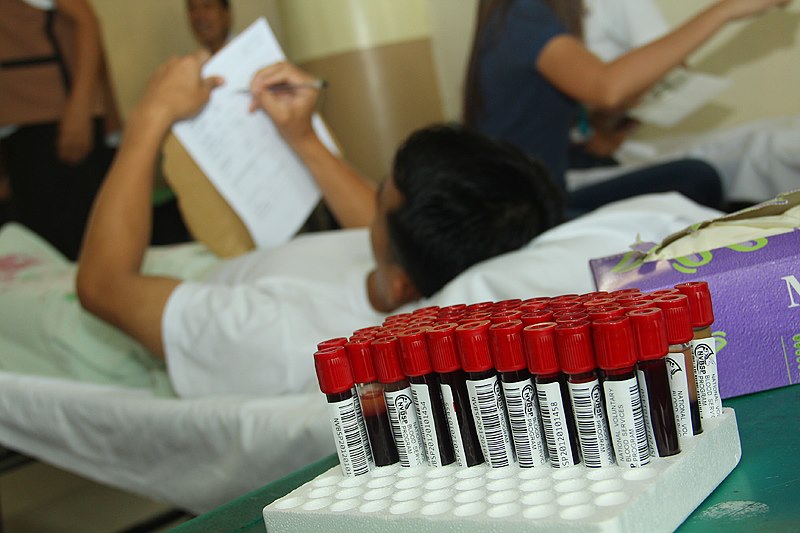 The charity arm of the Members Church of God International is expecting thousands of volunteer blood donors – regulars and first-timers – to participate in its upcoming Mass Blood Donation drive on December 16 in up to 54 key points nationwide.
Ang Dating Daan Foundation International Inc. or ADD Foundation is under the leadership of International Evangelist, Bro. Eli Soriano with Kuya Daniel Razon, also known as the country's Mr. Public Service.
Together with its constant partner, the Philippine Red Cross (PRC), the aim is to meet the approximately 2,500 units of blood per day that the agency needed. The agency is confident that this supply will be reached if it will partner with MCGI, which it awarded in 2009 for being an outstanding blood donor.
For the past three years, an annual doubling-up donation rate can be noticed: in 2009, there were 2,653 blood bags collected, then this rose in 2010 to 5,139, and last year, there were 10,693. The Foundation is estimating another four-digit figure to round up this year's contribution to the PRC by the MCGI.
Since this endeavor's inception in the 90's, the organization has welcomed and continues to welcome a large number of willing donors to support the blood donation cause. Meanwhile, volunteer donors would physically benefit from this initiative since the body naturally replenish with new ones every ounce of blood lost through this procedure.
"It was around 2005 when I first joined this undertaking," said 56-year-old Macario Santos of Nueva Ecija. "From that time, I did not have any heart disease. I always feel like I am getting younger. That is also my wife's and my friends' observation."
Apart from this public charity activity, the MCGI through ADD Foundation also mounts its daily free medical-dental missions in metropolitan and far-flung areas in the country. Moreover, ADD Foundation also takes charge in the operation of its Infant Care Center, home for abandoned babies, and Transient House with branches in Apalit, Pampanga and in Brgy. Philam, EDSA, Quezon City.
(Written by: Emmy Borromeo)