The Old Path Now on Ecuadorian Television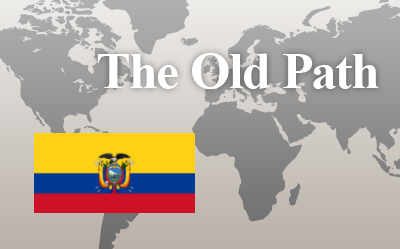 The longest-running religious program in the Philippines, Ang Dating Daan or The Old Path, can now be viewed in Ecuador.
The Republic of Ecuador lies near the equator bordered by Colombia on the north and Peru on the south. The MCGI coordinating center in Ecuador is the newest addition to locales established in Latin America, following those in Argentina, Bolivia, Brazil, Peru, and Uruguay.
The Old Path host announced the news during one of the Thanksgiving services of MCGI. El Camino Antiguo airs from 4:30 to 5:30 a.m. via free-to-air television network GAMA TV nationwide.
Bro. Eli said that this is in response to the request of many people in the country e-mailing him about his preaching and how they can attend Church services. To date, the program in Ecuador is MCGI's latest evangelization effort in Latin America.
In August last year, MCGI began broadcasting via the Fox Channel in Central and South America. The program is available in English (The Old Path), Portuguese (O Caminho Antigo), and Spanish (El Camino Antiguo) and is carried by over 50 cable networks.
(Writter by: Jay Arellano)
Recommended