MCGI ARTICLE
A Celebration of Good Works from a Peaceful Heart: MCGI ends 2021 with a Special Thanksgiving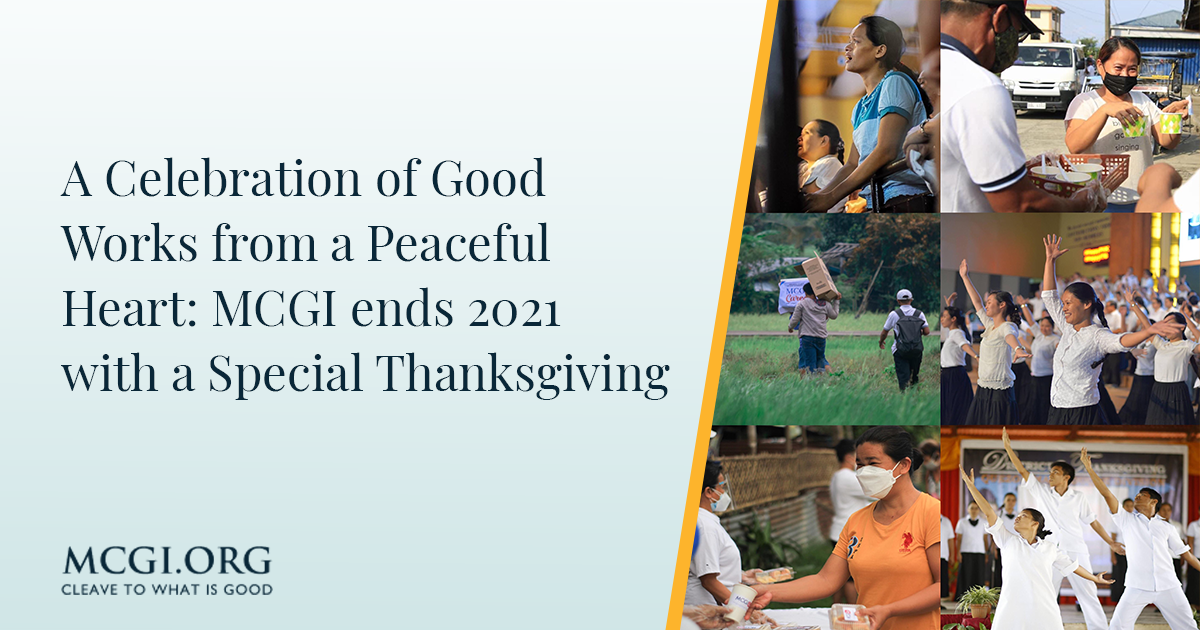 With 2021 coming to an end, the Members Church of God International will give glory to the Almighty God once more in its upcoming Fourth Quarter Special Thanksgiving of God's People. The three-day virtual conference event will be held on December 24 to 26, 2021.
Despite the challenges brought forth by the ongoing pandemic, MCGI is grateful to God as it is able to continue to do more good works through its charity events and projects.
Continuing the Legacy through MCGI Cares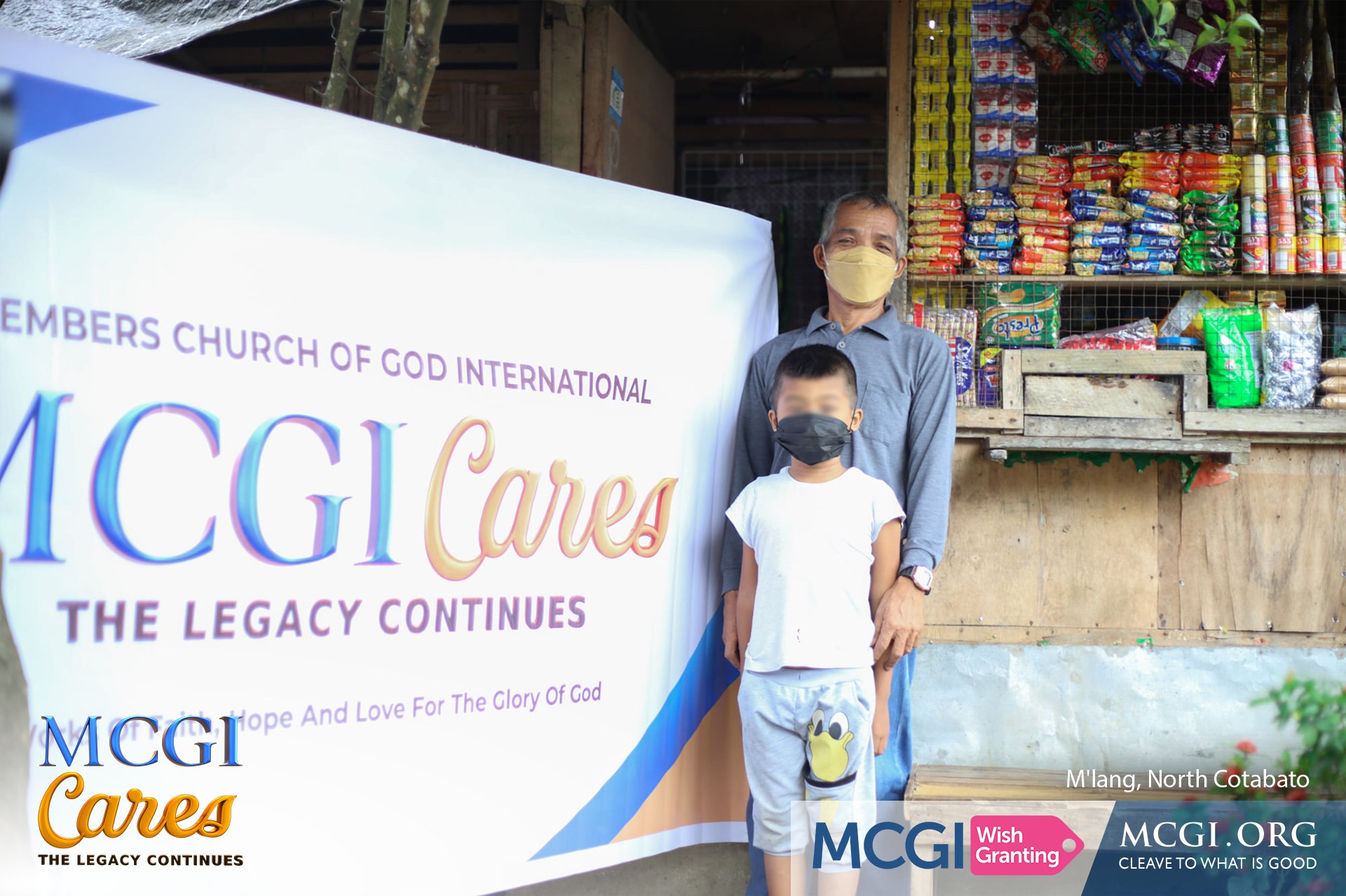 As a way of continuing the legacy of Brother Eli Soriano, charity works were done in different parts of the world. These efforts included the MCGI Free Store, Feeding Program, Wish Granting, and Free Potable Water Project which benefited especially those who are most affected by the pandemic.
Grace Ocansey from Accra, Ghana, one of the many who received financial aid for her family's small business and groceries from the MCGI Free Store, gave thanks to the Lord for leading MCGI to her. "We did not expect you'd come back and surprise us with these gifts. Thank you. May God bless MCGI," she said. 
A Meaningful Celebration of 38 Years in God's Service
Celebrating his 38th year in MCGI, Brother Daniel Razon launched a new project that aims to give a small livelihood assistance to a brother or sister in the Church. "Let us support our brethren who need these things the most, those who have nothing in life but are able to work," Bro. Daniel explained.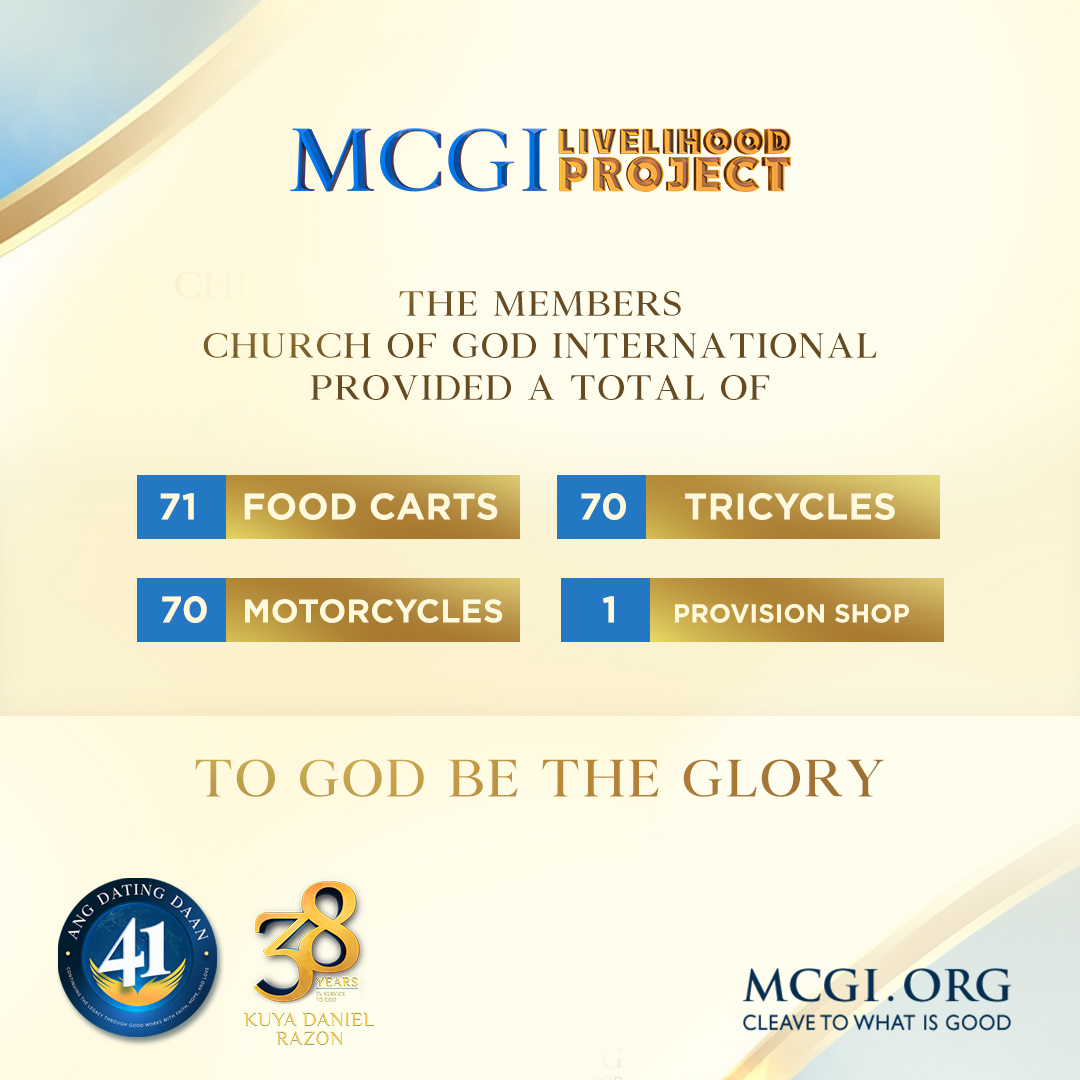 Dubbed as MCGI Livelihood Project, the effort has given out a total of 71 food carts, 70 motorcycles, 70 tricycles, and 1 provision shop to beneficiaries throughout the world.
Sister Monica Luis Nascimento from Minas Gerais, Brazil was ecstatic when she was given a food cart. She had been selling on foot for 17 years and it was her long-time dream to have a food cart.
"May God bless everyone. God bless Brother Daniel. I'm very excited because it is my dream to have a cart so I can work (better). Amen. Glory to God!"
A Historic Feat, Another Milestone Reached
Ang Dating Daan, the flagship program of the Members Church of God International, celebrated its 41st Anniversary this year with the theme "Continuing the Legacy through Good Works with Faith, Hope, and Love."
A virtual celebration aired via UNTV and streamed live on MCGI social media platforms, centered on the program's humble beginnings since it began as a radio program in 1980.
A Peaceful Heart Brings More Good Works
In a recent weekly gathering, MCGI Servant Brother Daniel Razon explained the relationship between having peace and being able to do good works. He said that upon accepting Christ, such is the time when one attains true peace. "That peace has to remain in you, and while it abides in you, you will bear fruit. The fruit is good works."  
The Special International Thanksgiving will also include after-event in-house activities, such as the Grand Finals of the Tanghalan ng Kapatiran Kid's Edition, the K-Drama (Kristiano Drama) Awards, and the KDR Music & Lyrics Concert.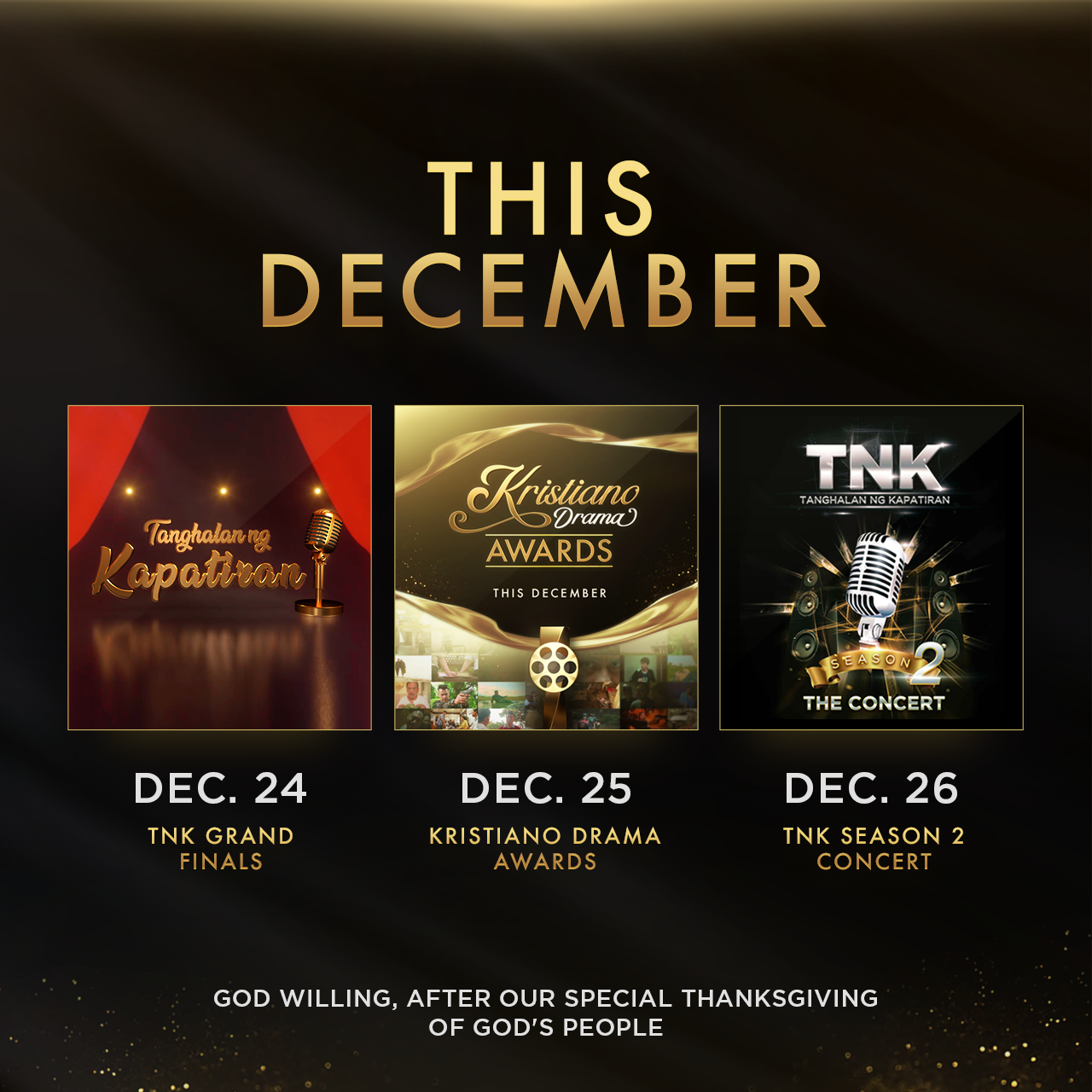 Want to know more about MCGI's quarterly thanksgiving? Follow the MCGI official social media channels and pages today!