MCGI ARTICLE
Simultaneous Medical Mission of MCGI Serves 20,000
More than 20,000 Filipino indigents received free healthcare assistance during the nationwide medical mission by the joint effort of the Members Church of God International (MCGI), Rotary Club of the Philippines and UNTV on February 24, this year.
"We thank God for giving us an opportunity to have a humble part in these kinds of activities. To God be the glory," said Church Minister Bro. Danny Navales in behalf of the staff of ADD Foundation International and all the MCGI members and rotarians who participated in the project.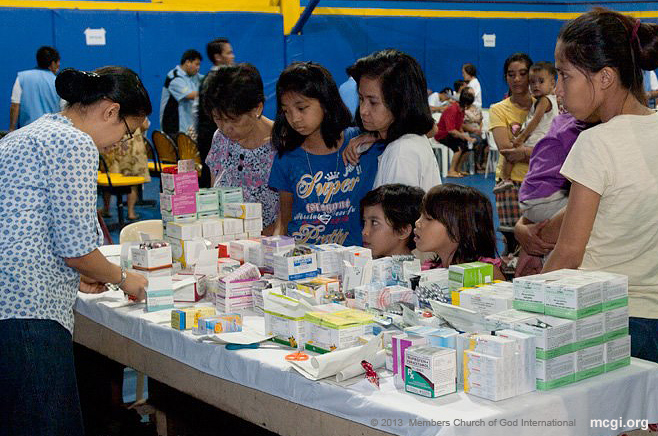 The Minister also reported that 15 points across the country gave attention to the people's medical needs. "This happens with God's help and mercy through the untiring support of our Leaders, Bro. Eli Soriano and Bro. Daniel Razon," added the Minister when he spoke in one of MCGI's weekly Thanksgivings.
MCGI through the ADD Foundation, its charity and social welfare arm, gave medical checkups from general medicine (3,659 patients) to pediatrics (2,396 patients) with laboratory tests that included X-ray, ECG, blood analysis, and urinalysis. Minor surgeries and OB-GYN services were also offered.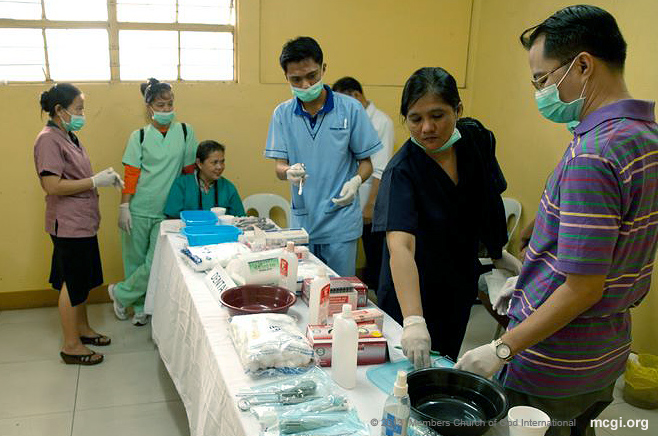 About 4,000 people lined up to consult their dental and optometric concerns. Apart from mouth and eye examinations and tooth extraction, dentures and eyeglasses were also given for free.
Physical therapists and reflexologists also lent helping hands to the project, as well as barbers who gave free haircuts to both adults and children.
Though the event is mainly for the public's medical welfare, lawyers spent the day to render their legal services for free.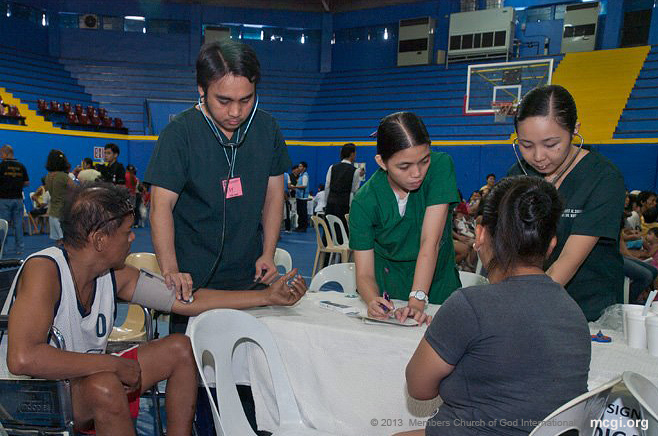 The joint-effort coincided with the founding anniversary of Rotary International on February 23. With the help of his fellow rotarians and the support of Bro. Soriano through MCGI, Bro. Daniel's brainchild has served tens of thousands of poor Filipinos since 2010.
The annual charity event was featured on UNTV's Rotary in Action, a show on the public service network where rotarians across the nation extend their works of social good to the masses.
(Written by Rigor Arellano)
(Photography by Mark Santillan)