MCGI ARTICLE
Praise songs end 2009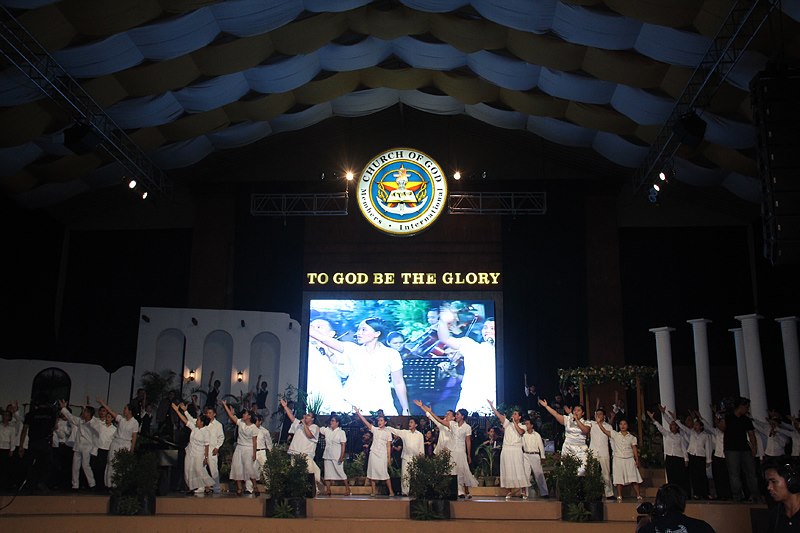 Pampanga, Philippines – There is a safer, better, and more meaningful way to close the year.
The year-end biannual A Song of Praise Music Festival echoed December 29 at the ADD Convention Center in Apalit, Pampanga, two days after the last quarter thanksgiving of MCGI.
"For Your Delight" composed by Bro. Rigor Jay Arellano of Pampanga Central Division was selected Song of the Year. His composition earned praise at the on-the-spot critiquing of Bro. Eli Soriano and Bro. Daniel Razon. Last June, his piece "No Words and Notes" was first runner-up, while the grand prize went to Sis. Liezl Capulong who represented North America, with the song "Awit ng Pag-asa" (Song of Hope).
Sis. Robie Rose Demelletes bagged the Best Interpreter citation for her outstanding rendition of National Capital Region's "Walang Makapaghihiwalay" (Nothing Can Separate).
Bro. Alfonso Malasaga of Agusan del Norte received a special citation for his lively reggae composition "Buhay Ko'y Nabago" (My Life's Been Changed), which perked the audience to dance. Bro. Eli Soriano remarked, "Napasaya mo kami, kapatid." (You made us happy, brother.) Before the program's finale, the audience insisted an encore of his song. Vice Presiding Minister Bro. Daniel Razon eased himself to dance to his unique beat.
Ten finalists from various regions have reached the final leg of the festival after all songs have been pre-selected in their respective localities. These local and foreign entries were from Pampanga (Gaano Pa Kung Ikaw-How Much With You) which ranked third, Bicol (Dakila Ka O Ama-You Are Great Oh Father) which placed second, Negros (Forever We Praise You Father), Panay (My Song of Gratitude), Butuan (Dakila Ka-You Are Great), Chicago-USA (Hiwaga sa Pasalamat-Mystery in Thanksgiving), and Singapore (Dakila ang Pag-ibig Mo-Your Love is Great), which both tied at the first place. The non-winning finalists received consolation prizes for their contribution to the musical contest.
Bro. Eli Soriano emphasized his challenge to the Congregation to produce more beautiful and meaningful songs. To this, Bro. Daniel Razon added memoirs of his first try in composing as something he did not expect because he is not really a composer. In his frequent contacts with the Music Ministry Core, they often asked him to compose songs for the Church. He often replied, "Pray unto the Lord that He satisfies your heart's desire. Ask Him to give you a song." Surprisingly, according to him, it did not cost a day to finish one. Bro. Daniel was surprised to finish song after song. All the pieces that he composed are now being used by the MCGI Congregation in offering praises.
Both encouraged the brethren to continue supporting the goal of making more and better songs for God's glory. They hope that the next festival will feature more and finer songs than their precedents.
The ASOP Music Festival has been producing songs for five years. The next musical mid-year celebration comes July 2010.
(Written by: Cecile Vizcaya)