MCGI ARTICLE
New MCGI Mass Indoctrination Sessions Begin on February 14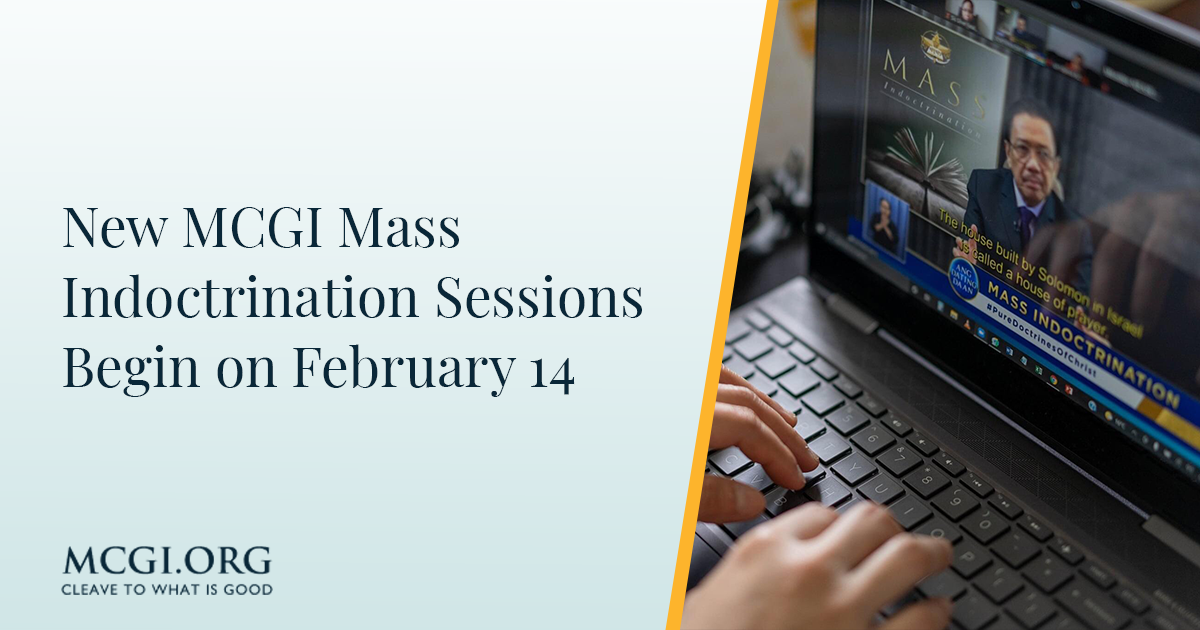 After two weeks of Bible studies, the Members Church of God International is set to open its new sessions of Mass Indoctrination on Monday, February 14, for a more in-depth study of the doctrines of the Lord Jesus Christ.
MCGI Servant Brother Daniel Razon extends his invitation to everyone, "With the Lord's help and mercy, may you be able to join us in listening to the teachings of our Lord Jesus Christ that we read from the Holy Scriptures."
Members Church of God International invites everyone for the opening of its online Mass Indoctrination sessions starting on February 14.
The MCGI Mass Indoctrination is comprised of 14 sessions held Monday to Friday, 7 p.m. Philippine time. While the sessions follow a specific schedule, requests for special viewing from those who were unable to tune in during the regular schedules are also accommodated.
Livestream of the sessions can be watched online via MCGI Live, MCGI Channel on YouTube, MCGI official pages on Facebook, Twitter, and Instagram, as well as on Ang Dating Daan and The Old Path social media accounts. Each session is broadcast in over 25 languages.
MCGI Indoctrination: A Popular Topic on Twitter
Just like the previous Mass Indoctrination events, last month's sessions that began on January 10 were eagerly attended by tens of thousands of viewers listening from different parts of the world, in various languages and dialects.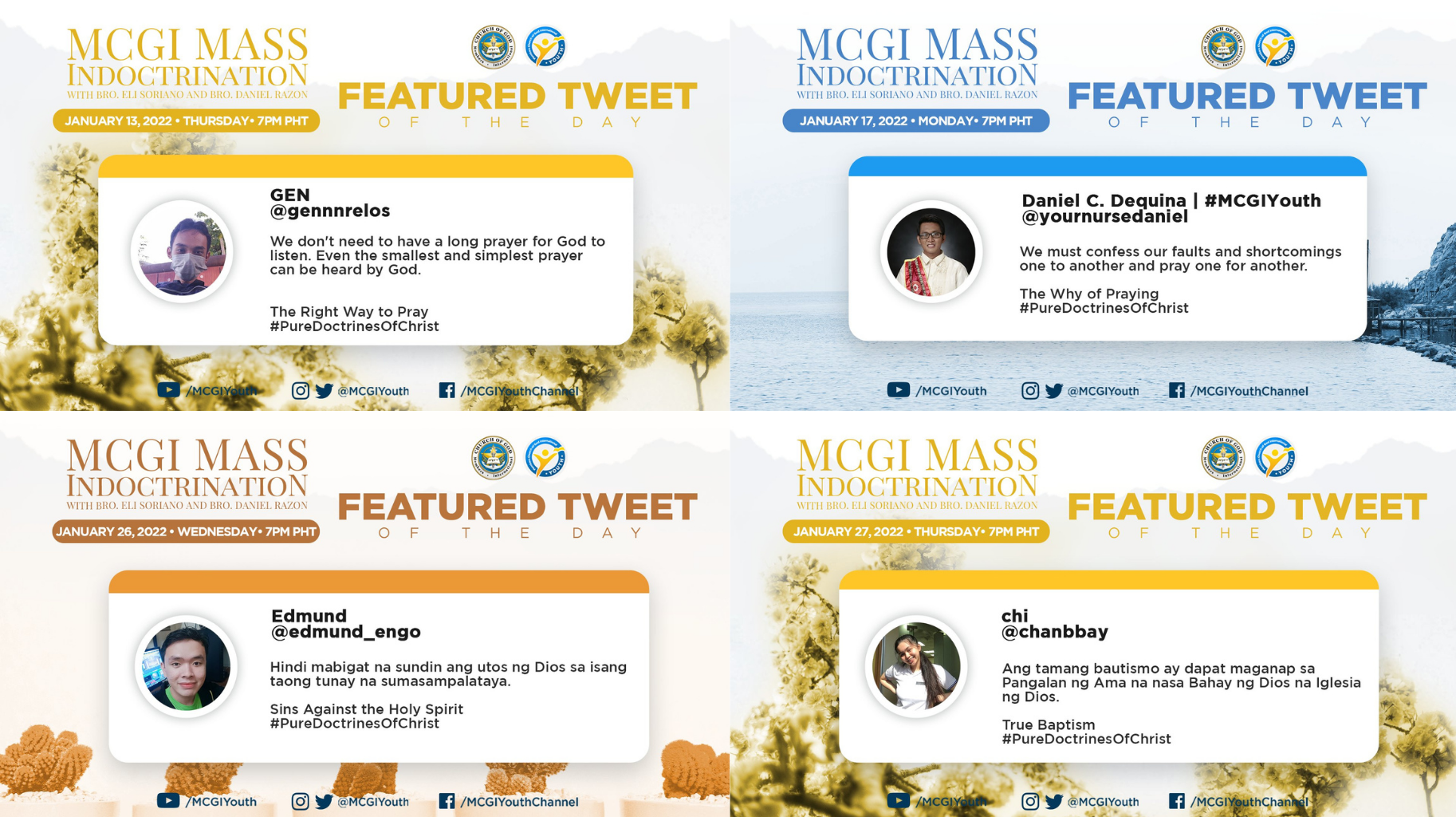 Viewers took to Twitter their learnings and reactions on the topic discussed in every session. One of the topics that generated much discussion was the one tackled during the fifth session – "Are Your Prayers Heard" – which reached the second spot in the Philippines' trending topics. The event's hashtag #PureDoctrinesofChrist is also a consistent trend during every live broadcast.
Last month's Mass Indoctrination also saw over 3,000 souls embracing the MCGI faith and taking their vow to serve God in a baptism ceremony that marks the culmination of every indoctrination event.
For frequently asked questions about the MCGI Mass Indoctrination, you may visit our FAQs or reach us anytime for further information you may need.