MCGI ARTICLE
MCGI Relief Operations for Ondoy Typhoon Victims in QC Continue
Quezon City, Philippines – Even five years after Typhoon Ondoy caused much destruction in numerous places in the country, the Members Church of God International (MCGI) in cooperation with UNTV 37 has never refrained its relief commitments to affected cities in the National Capital Region. 
One such area is Brgy. Bagong Silang in Quezon City, which MCGI Presiding Minister Bro. Eli Soriano continuously help through relief operations in the form of medical mission last February 24 this year dedicated for its residents.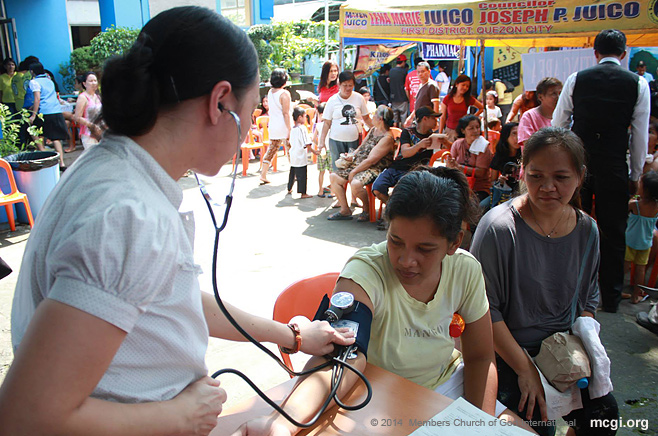 With it being one of the many barangay areas that were damaged during Typhoon Ondoy, the religious group and UNTV has maintained continuous relief efforts for the complete recovery of the area.
More than 200 baranggay residents were beneficiaries of free medical, dental, optical and pediatric treatments.
Aside from regular medical missions held in the area, free legal consultations and feeding programs are mounted by the MCGI-UNTV partnership for barangays throughout the country. 
"All of our requests [to UNTV] are always granted. Aside from medical missions, we also receive free legal assistance and feeding programs," said Bagong Silang's Brgy. Captain Krisel Beltran.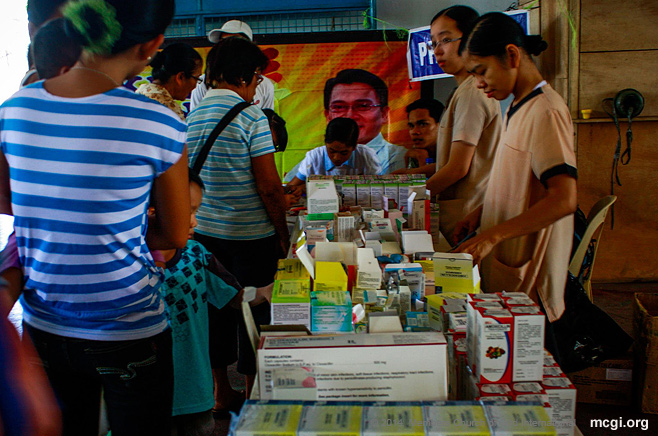 The medical mission's volunteer doctors also lauded MCGI and its leaders' free healthcare service to indigents. "Everything here is free – free check-up, free dental care, free medicine," said Dr. Napoleon Borje, a volunteer pediatrician.
The physicians who volunteered their time and knowledge during MCGI's medical missions are one with MCGI Vice-Presiding Minister Bro. Daniel Razon's 'Isang Araw Lang' (Just One Day) advocacy.
Isang Araw Lang is an advocacy that encourages skilled professionals to contribute their talents and skills to the needy even for just one day for free.
"We, from Brgy. Silangan, are thankful to UNTV, to Kuya Daniel and of course to Bro. Eli for the continuous help they are giving to us," remarked Brgy. Capt. Beltran.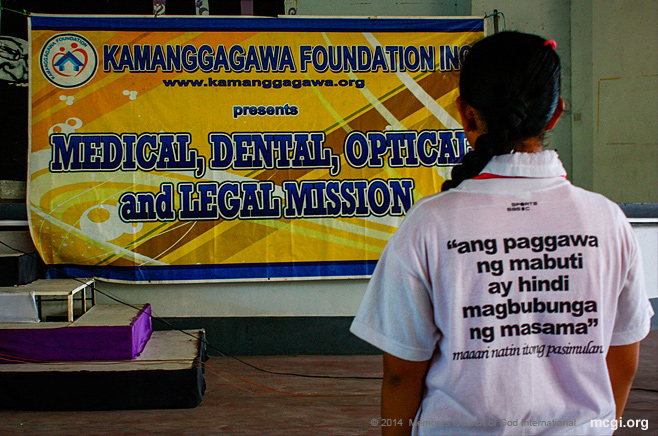 Bro. Eli and Bro. Daniel continuously instill the virtue of doing good among MCGI brethren. Its application is manifested in numerous charity works UNTV and MCGI are maintaining.
MCGI through ADD Foundation Inc. (ADDFI) regularly holds medical missions and feeding programs in various places all over the country.
In cooperation with UNTV, MCGI also maintains transient homes, infant care centers and homes for the aged in Laguna, Quezon City and Pampanga, respectively.
(Written by Yanna Faye Ferrera)