MCGI ARTICLE
MCGI Free Store Continues to Provide Aid to the Public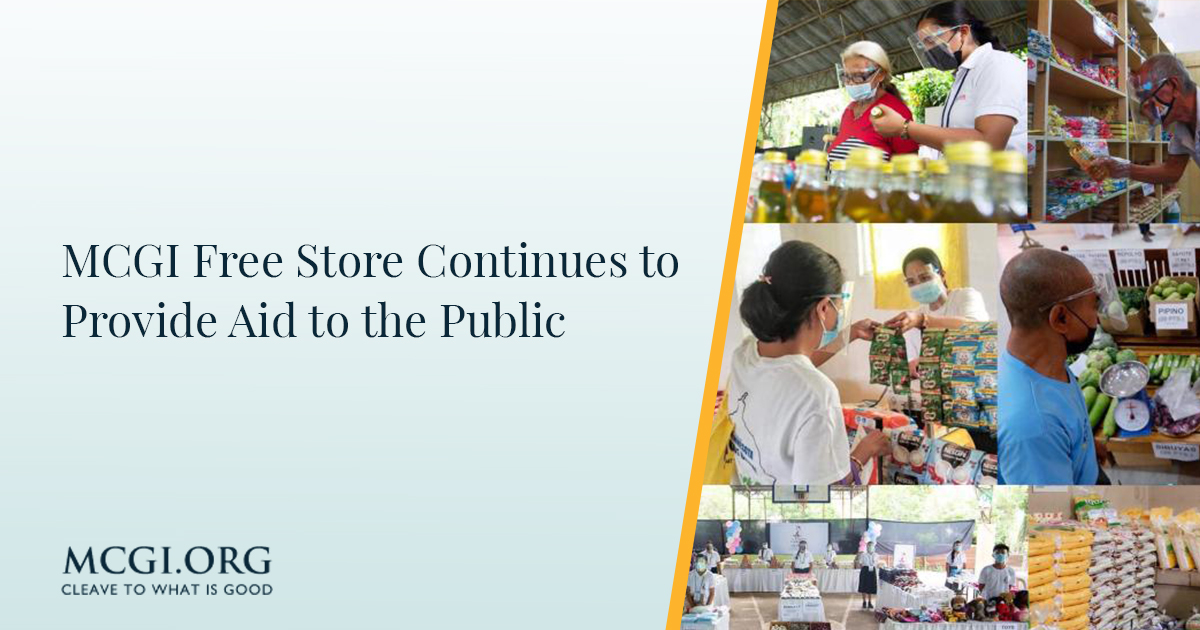 The MCGI Free Store is a charitable work of the Members Church of God International (MCGI) which, initially, was open only to the brethren. However, last year, the free store opened its doors even to the non-members of the Church.  Since then, it has offered relief to thousands of people struggling for their daily subsistence due to this current pandemic. 
The initial global launch of the MCGI Free Store garnered positive responses from the masses as the store's concept of getting everything you need for free is quite uncommon, more so in these hard times. Beneficiaries of this charitable endeavor were given the chance to shop for their needs — from groceries, to clothes, and other household items — all for free. While MCGI aims to help as many people as possible, the Store personnel never fail to strictly follow the minimum health protocols being implemented by the different local government units.
Marcelo Carino, a senior citizen from Caloocan City, Philippines, is one of the many recipients of the MCGI Free Store. He shared his story of losing his job as soon as lockdowns were imposed and senior citizens were prohibited from going outside their residences. So walking two kilometers from his home just to get to the Store is a feat he had to do. His effort paid off as he was able to get most of what he needed to support his family and he was thankful to the MCGI Free Store for this. 
"Kung tutuusin materyal na bagay lang sa atin 'to e… Kaya po ako, walang masasabi kundi salamat sa Panginoong Dios", uttered Carino. (All of these may just be material things but … That's why for me, I have nothing to say but thanks be to the Almighty God.)
Meanwhile, workers in construction sites and senior citizens in two communities in Parañaque City, who were severely affected by the pandemic, also benefited from the MCGI Free Store.
In Cebu, store volunteers thought of a way to make the grocery shopping experience of the beneficiaries more practical while strictly following safety protocols. Through order slips, they just listed down the items they need and they let the volunteers get the items for them while they just waited at the checkout counter.
In Davao and Zamboanga, the MCGI Free Store also offers door-to-door delivery. The beneficiaries just have to send a text message to MCGI hotlines and then, the store coordinators will call them for verification and delivery. 
Aside from the Philippines, there are also many MCGI Free Store branches abroad. In Singapore, volunteers came up with an online system to take orders which are then delivered to their given addresses.
The MCGI brethren in Singapore also had a Wish-granting activity wherein the wish of Marissa Marzo for a bicycle, which she needed when going to the market, was granted.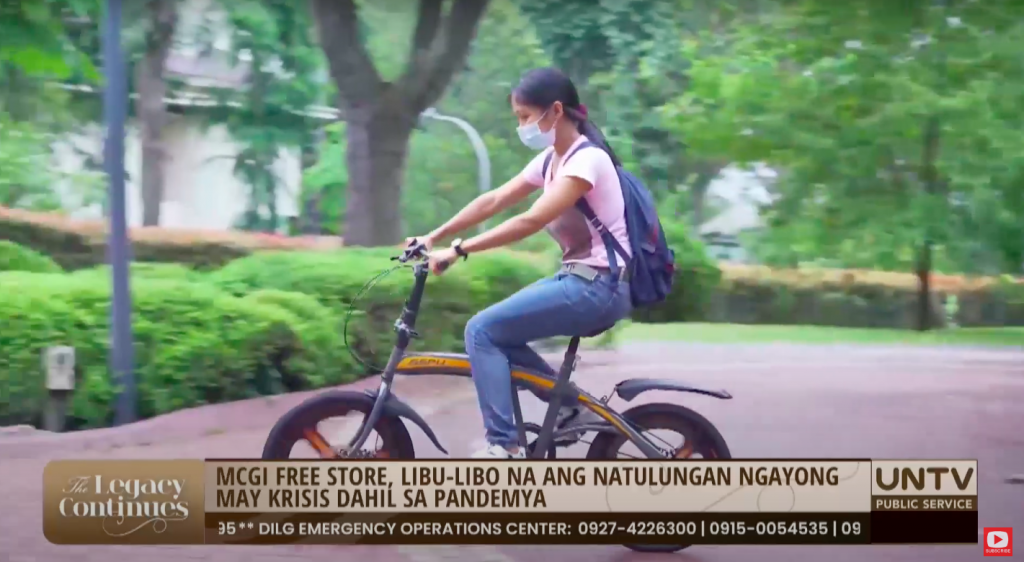 "Maraming salamat po sa kabutihang loob n'yo po sa pag reach out po sa amin, lalong lalo na po sa nangangailangan. Sana po marami pa kayong matulungan at ibalik po ni Lord. Wala man po kaming kakayahan na maibalik sa inyo yung blessings na shine-share n'yo sa amin, sana po si Lord nalang po ang magbalik ng kabutihan n'yo po," relayed Marzo. 
(Thank you very much for your kindness and for reaching out to us, especially to those who are in need. I hope that you can help more people.  We have no means to repay you for the blessings you are sharing with us but, we pray that the Lord repays you for all your kindness.)
For the beneficiaries, the MCGI Free Store has been a big help and support to them in these hard times. It may seem small for those who have the means but, for those who have nothing, the aid they have received is already very substantial.
For more information regarding the MCGI Free Store and other charitable works of the Church, please visit www.mcgi.org/public-services.