MCGI ARTICLE
MCGI Potable Water Project: A faithful campaign for clean and accessible water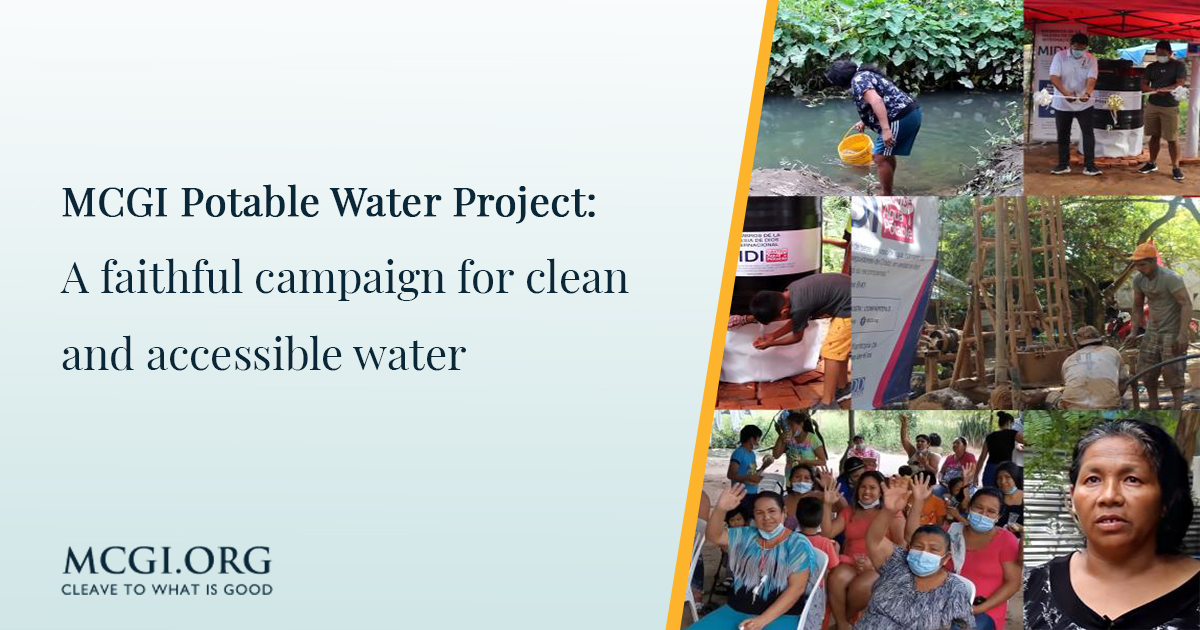 The world has been struggling with a water crisis for quite some time now. In an article published by the Britannica in 2019, the number of people affected by the water crisis has continued to rise due to climate change and increased population in communities which lacked basic water infrastructure. Furthermore, according to WorldWildLife, damaged ecosystems and disappearing wetlands are also key factors for the shortage of water.
Today, two years into the pandemic, people in the poorest regions of the world are most affected by the scarcity of water. The global health crisis has worsened the state of communities already struggling to access clean water.
A mission to help communities get this valuable resource is now one of the campaigns that the Members Church of God International (MCGI) is pushing. Dubbed as the MCGI Free Potable Water Project, this mission began during "The Legacy Continues," a weeklong tribute to Brother Eli Soriano.
Through this project, the first batch of artesian wells were set up in a few remote communities in Bolivia, Colombia, Perú, Honduras and the Philippines, and are now providing clean water to hundreds of families.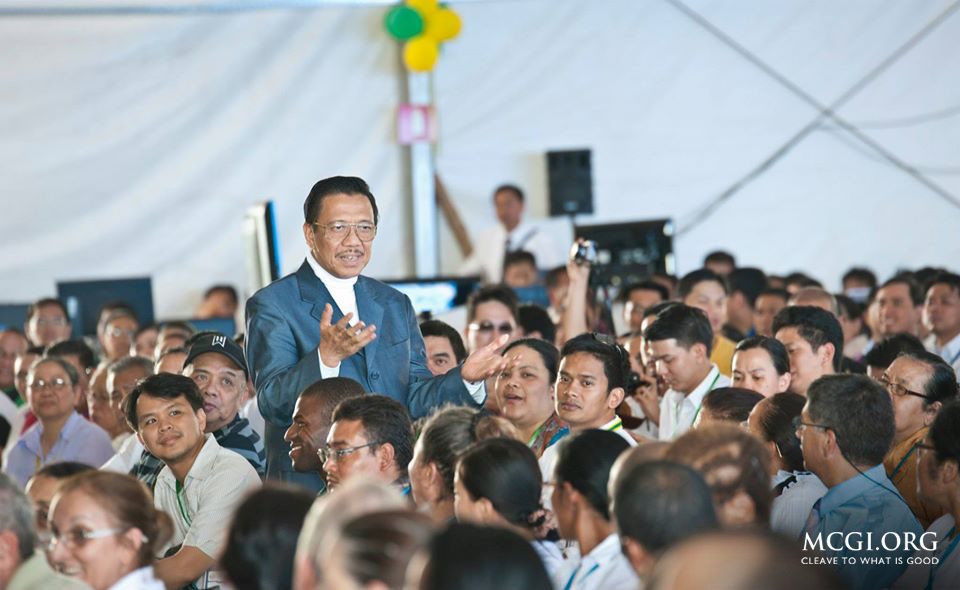 Clean water at last!
The lack of access to clean water, worsened by the spread of a mutating virus, continues to threaten poor communities. Without a good water supply, any medical care or health education will be futile, as proper hygiene is dependent on a reliable water resource.
Cordon Ecologico, Bolivia is one of those places that lack a source of clean water. This community has 250 families living in poverty.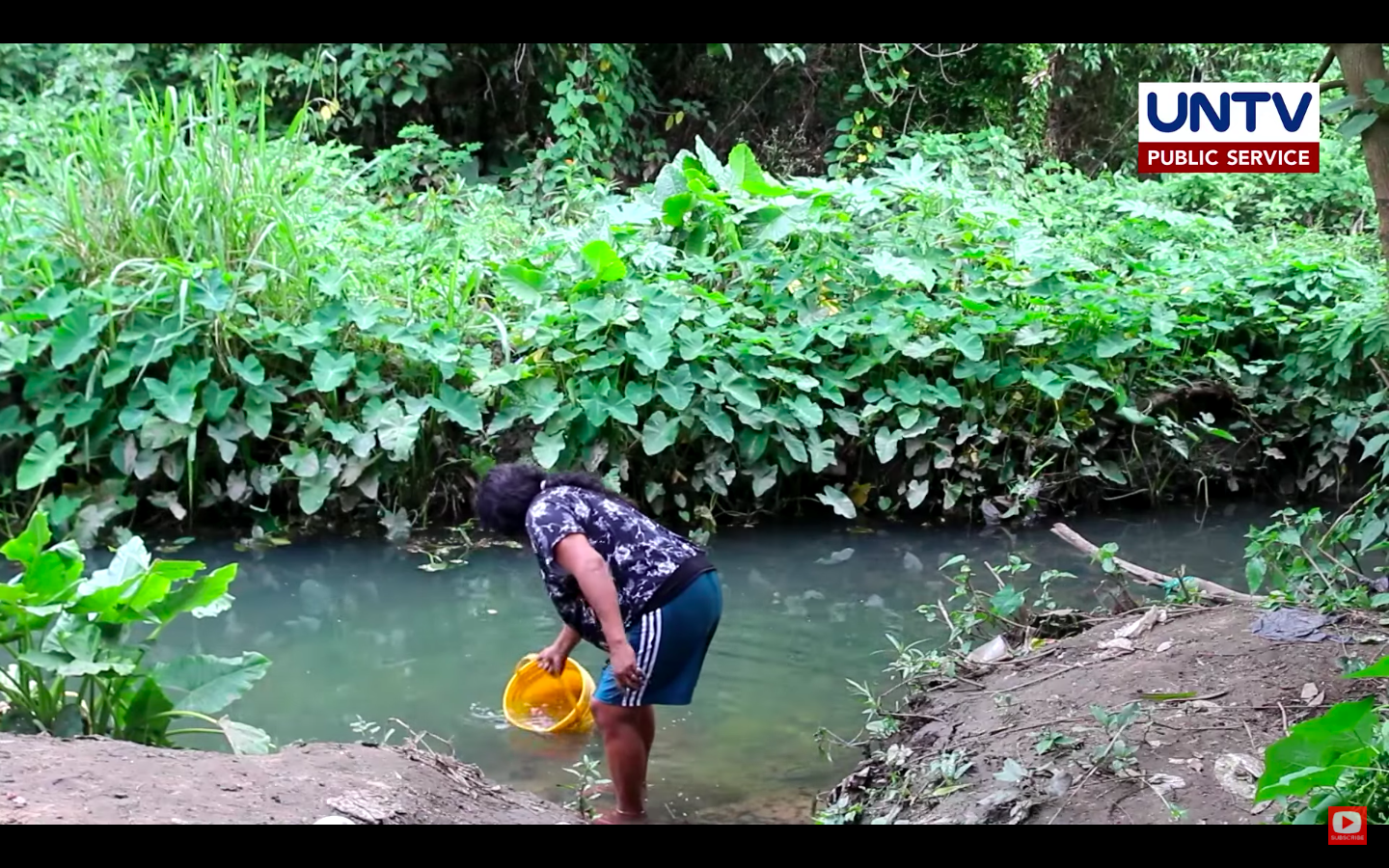 The people here depended on neighboring communities for drinking water. "We get water from the creek to wash our clothes, but for drinking, we ask from our neighbors," shared Carmen Salcedo, a resident. The cost of water is 1.50 Peruvian dollars (0.38 USD) for four gallons of water.
Those who are unable to buy simply hope for the rains to come. "When it rains, we get water. We use that water to wash clothes, for the toilet, and for everything else," Saturnino Leon, a resident of Cordon Ecologico said.
The Members Church of God International responded to Cordon Ecologia's need for safe and clean water, a problem which they have endured for many years. The residents are now getting clean water from a deep well water system that is connected to a tank with a faucet.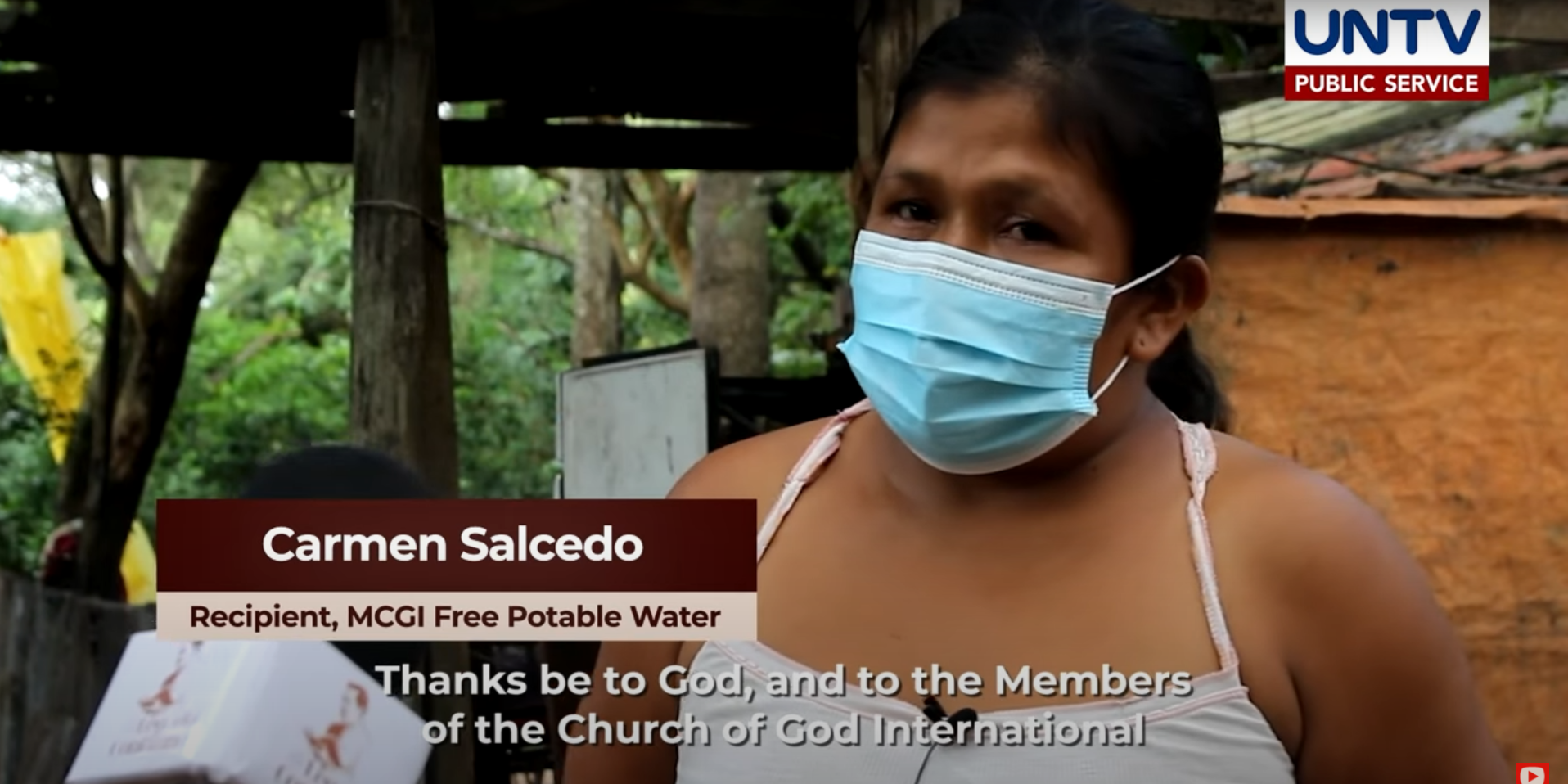 In Profam de Yura, Arequipa, Perú, three communities received potable water tanks from MCGI, benefitting 635 families. Before, they depended on a paid water delivery thrice a week. Those who cannot afford will have to walk miles to fetch water at a deep well pump.
"We suffered from lack of water for more than 20 years. But thanks to the grace of God, we now have a source of water for the public. Thank God and thanks to the brethren who helped us," exclaimed André Checca, resident of Profam 2. "This is just what I desired and have hoped for. Thank you."
Although surrounded by large bodies of water, the Philippines also suffers from lack of clean water source. Some communities, like Jaoville in Angeles City, Pampanga is an example. Residents have suffered from this problem for several decades already.
When MCGI discovered the community of Jaoville in Pampanga, residents were suffering from lack of both electricity and potable water. However, the deep well donation from MCGI which is 183 meters deep now ensures residents of clean water for their daily needs.
"Thanks be to God who heard my prayer to send us someone who will help us with our water [problem]," said Clemente Barbosa, resident of Jaoville.
Water and health
Health is inarguably the most important benefit of clean drinking water. If every community is provided with a safe and clean water supply, less people will get sick. Healthy citizens, in turn, contribute to a robust society.
It is not only in modern medicine that the value of clean water is emphasized. The Bible also mentions in many verses about water as a cleansing or purification agent. One of those verses is recorded in Ezekiel 36:25-27, when God declared that He shall cleanse the house of Israel. The verse says: I will sprinkle clean water on you, and you shall be clean from all your uncleannesses, and from all your idols I will cleanse you. And I will give you a new heart, and a new spirit I will put within you. And I will remove the heart of stone from your flesh and give you a heart of flesh. And I will put my Spirit within you, and cause you to walk in my statutes and be careful to obey my rules.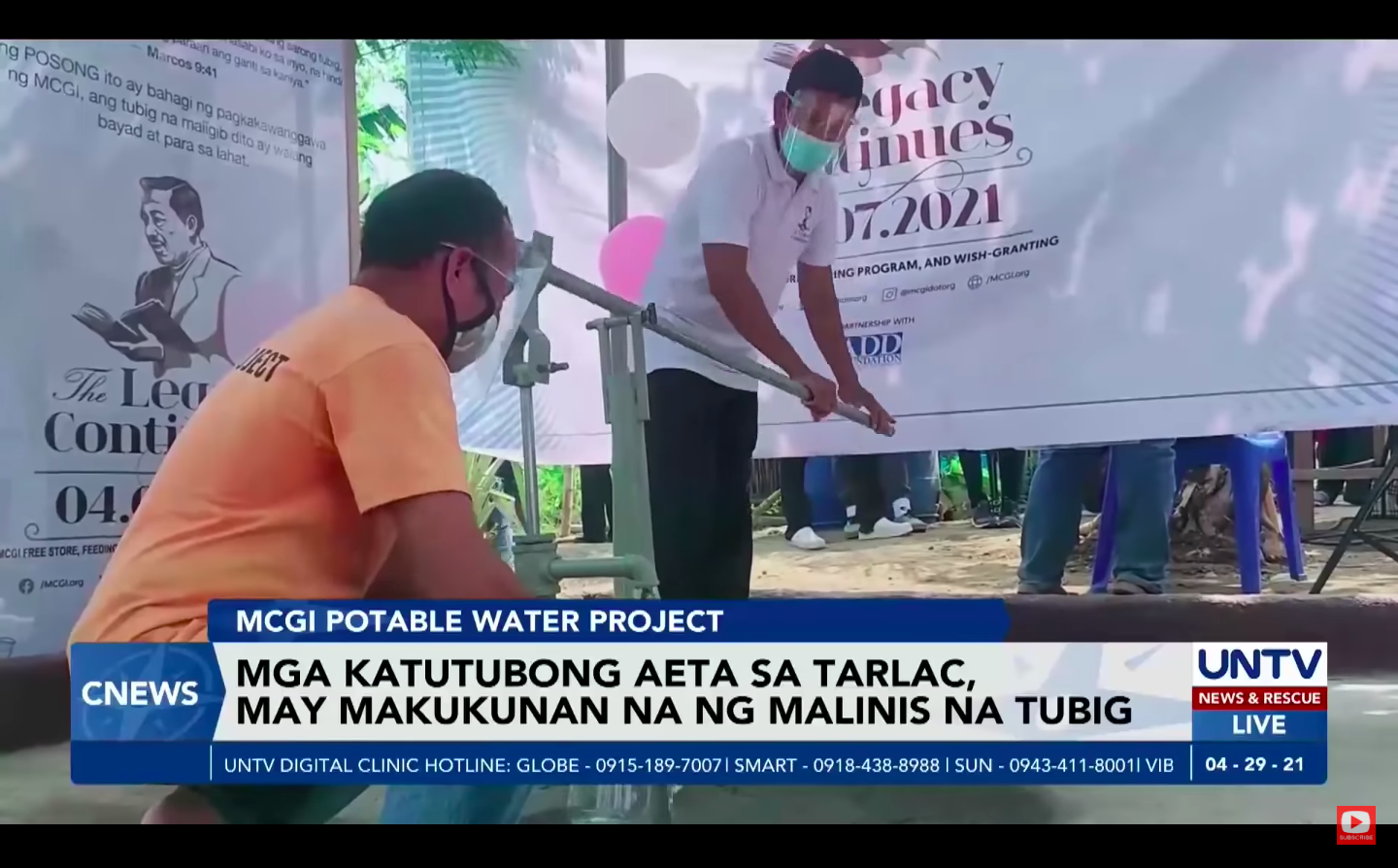 The World Health Organization has estimated that 890,000 people die each year due to diarrhea which results from poor sanitation and contaminated water. Unsafe drinking water can cause rapid transmission of diseases including cholera, dysentery, hepatitis A, typhoid, and polio.
By installing free water pumping systems in remote villages that lack access to clean water, MCGI is helping to promote health and hygiene in communities, without costing them a cent.
Continuing a faithful legacy
The Free Potable Water Project is the latest charitable effort that MCGI added to its roster of humanitarian missions. It is inspired by the works of the late televangelist Bro. Eli Soriano, who dedicated his life to the preaching of the words of God and in pursuing massive charity works for more than 50 years.
In one of MCGI's nightly virtual programs, Brother Daniel Razon emphasized the urgency of the project. "Wag nating ipagpaliban ito. Isipin po natin ang mga taong makikinabang sa tulong ng Panginoon. (Let us not delay this. Let us think of the people who will benefit with God's help.)
Did this article inspire you in some way? How about giving your comment and insight on this? Head over to the Members Church of God International | Facebook page and start sharing!