MCGI ARTICLE
MCGI Charities: A Ready Help to All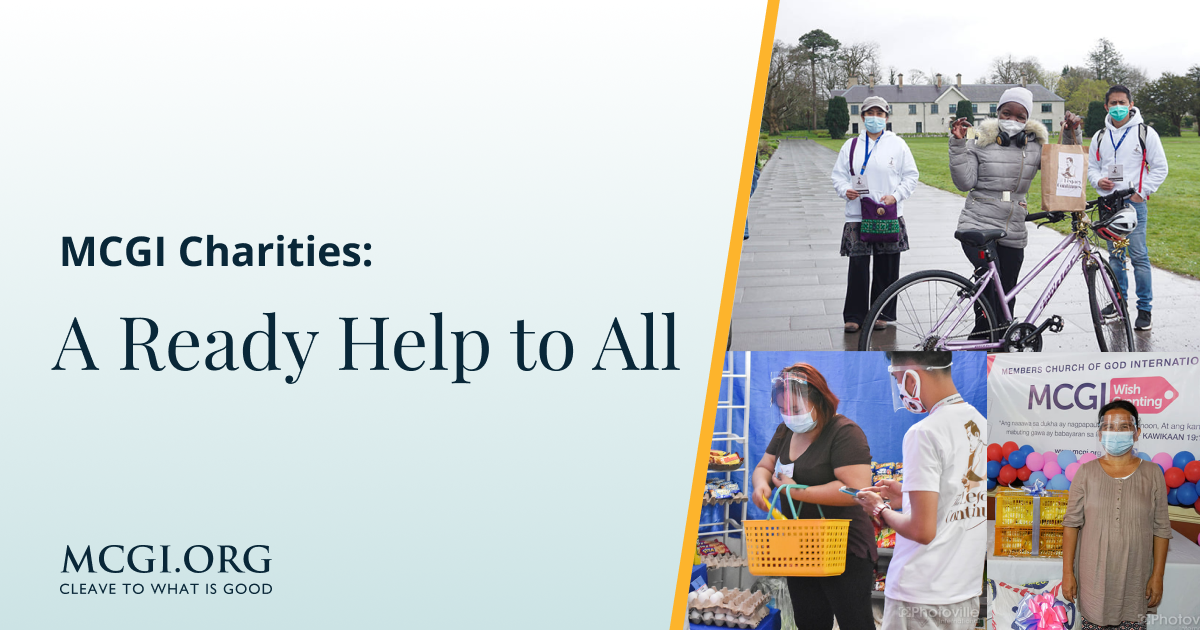 With God's help, more and more people are benefitting from the charitable projects that the Members Church of God International (MCGI) has initiated. All these endeavors are a testament to its commitment to a divine purpose of being ready to help anyone in need.
A cut on grocery spending
Since the pandemic began, many people have lost their jobs and sources of income and availing themselves of their basic necessities proved difficult. The MCGI Free Store, which made a buzz online, somehow did lessen the impact of the crisis for those who are still struggling to get by.
"I work part-time as a construction worker. If anyone asks me to work for one or two days, I can earn PHP 500 (USD 10) which I spend on food", says Ryan Remollano, one of the recipients of the MCGI Free Store.
He was an employee for 16 years before he was laid off due to the crisis caused by the pandemic. Ryan went to an MCGI Free Store on behalf of his cousin who was listed as a recipient. Luckily, he became a recipient as well. He went home with free groceries for his cousin and for himself.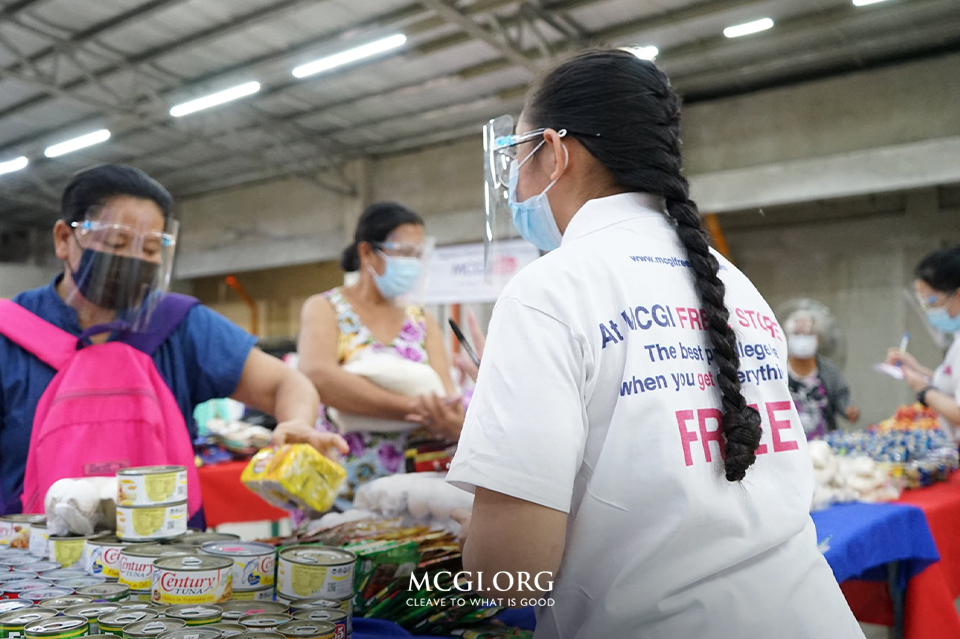 Mischel Paloma has been on medication for her diabetes for a year now. With her and her husband's small weekly earnings, she has to sacrifice her medicines just so they can buy food. The MCGI Free Store meant for the couple a significant cut in their expenses for basic necessities.
Roxane Pagalan, a mute, told in sign language her gratitude to God and to MCGI for this project that has provided her with food and groceries.
Simple wishes granted
Groceries, cooking tools, and livelihood aid were some of the free gifts granted to several individuals as part of MCGI's continued charitable efforts.
David Felipe San Jacinto of Pangasinan received grocery supplies for his small variety store. "I thank God first of all.  Now, we can earn money for our family. It's a big help for us. I hope you won't get tired of helping the brethren. Thanks be to God!'
In addition, David was given a tablet which he can use to watch Bible Studies every night.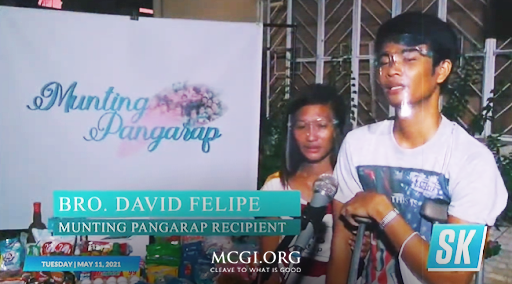 Hilda del Rosario of Balanga, Bataan is thankful for the replenishment of grocery items for her small store. In Cavite, Eloisa Simplicio is grateful for cookware sets she received so she can continue selling home-cooked meals.
Free lunch for Cebuanos
A small coastal village in Asturias, Cebu received hearty lunch from MCGI's Feeding Program.
Fishing is the primary source of income for the residents of Sitio Tapon. But with lockdown restrictions still in effect, they were forced to look for alternative ways of making ends meet. "It is really difficult, it is not easy to find food. It's not easy to do business, sometimes, there are no buyers," shared Tissie Magsalang, one of the locals.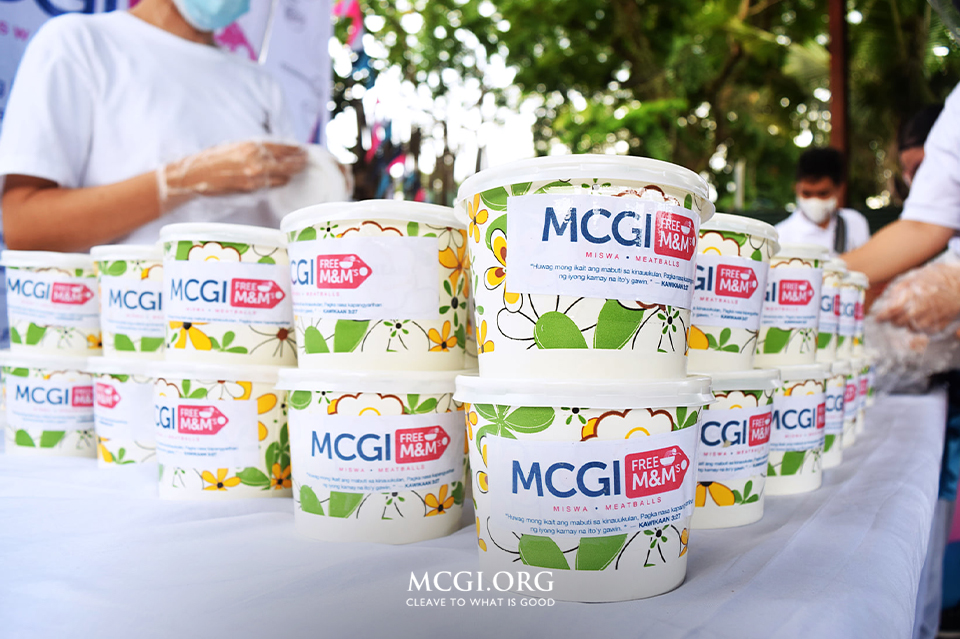 According to another resident, Flaviano Codilla, MCGI is the first to come to their place to extend help. The beneficiaries from the village expressed their gratitude to God for the blessings they received. Their appreciation was extended to the organizers for remembering them.
The gift of water
In its continuous effort to provide potable water to those who live in remote areas, MCGI provided artesian wells to two barangays in Laguna.
Barangay Tubuan and Barangay Aplaya have been struggling to find clean water. Their old artesian well can no longer supply them with fresh water for cooking and drinking, as it only spews muddy water.
"We have a well but it is not very useful, so we get our water from the City of Pila," says Milette Vergara, a resident of Barangay Tubuan.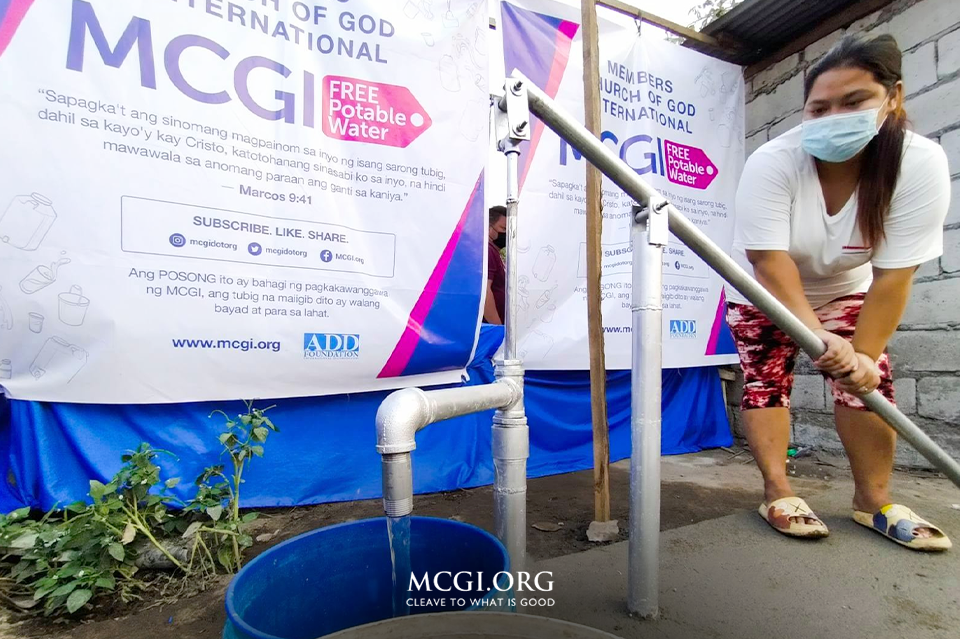 The residents of these two barangays were relieved when the new artesian wells were installed last May. About 300 families in Barangay Tubuan and 250 individuals in Barangay Aplaya will benefit from the MCGI Potable Water project.
"I am thankful that MCGI installed a well in our barangay," says Honorio del Rosario, the barangay captain of Aplaya. The barangay captain of Tubuan, Jimmy Gonzales, also thanked the group saying, "I am grateful to our Lord God. He brought people who can truly help us with our needs."
Want to know more about MCGI's charity projects? Feel free to click the links below: