MCGI ARTICLE
Massive Blood Drive of MCGI Awarded Highest Honor by Philippine Blood Society
Manila, Philippines – The Members Church of God International (MCGI) received its fourth consecutive highest laurel from the Philippine Blood Center's Dugong Bayani Awards – the Jose Rizal Award prize.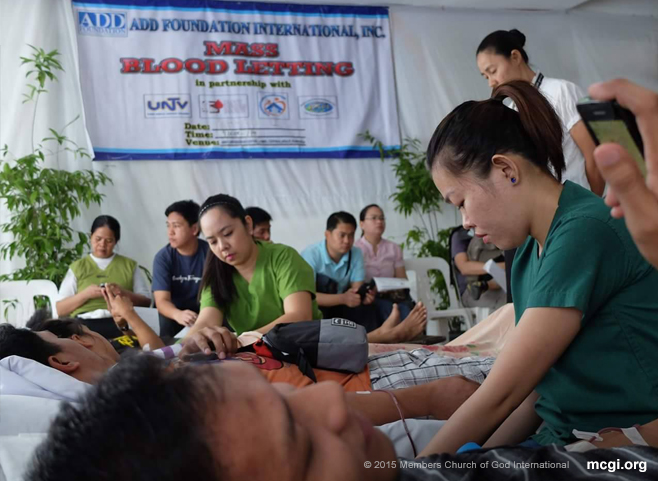 Held last December 2, the 2015 Dugong Bayani Awards of the Philippine Blood Center cited the religious organization's contribution in saving lives through its massive blood drive throughout 2015.
Philippines Children's Medical Center executive director Julius Lecciones hailed MCGI for their continuous [mass drive] campaigns to help those in need. He also expressed gratitude for the group's efforts.
"Thank you for your support. We hope that you continue as our regular partner. Without our combined efforts, we will not be able to help our patients," said Lecciones, then further lauded MCGI's dedication in conducting quarterly Mass Blood Donations.
The Ang Dating Daan Foundation International (ADDFI), the MCGI's charity arm, collected more than 4,200 units of blood in the National Capital Region (NCR) alone for the past year.
Brother Danny Navales, a Helper of the Ministry, received the Jose Rizal Award in behalf of Bro. Eli Soriano and Kuya Daniel Razon.
"First of all, we always give thanks to our Lord God that we were able to be take part in caring for our fellowmen who are in need," expressed Brother Navales.
Meanwhile, MCGI commenced its latest Mass Blood Donation effort for this quarter last December 13th.
Written by Yanna Faye Ferrera