MCGI ARTICLE
Bro. Eli to MCGI Youth: Serve God While You Are Young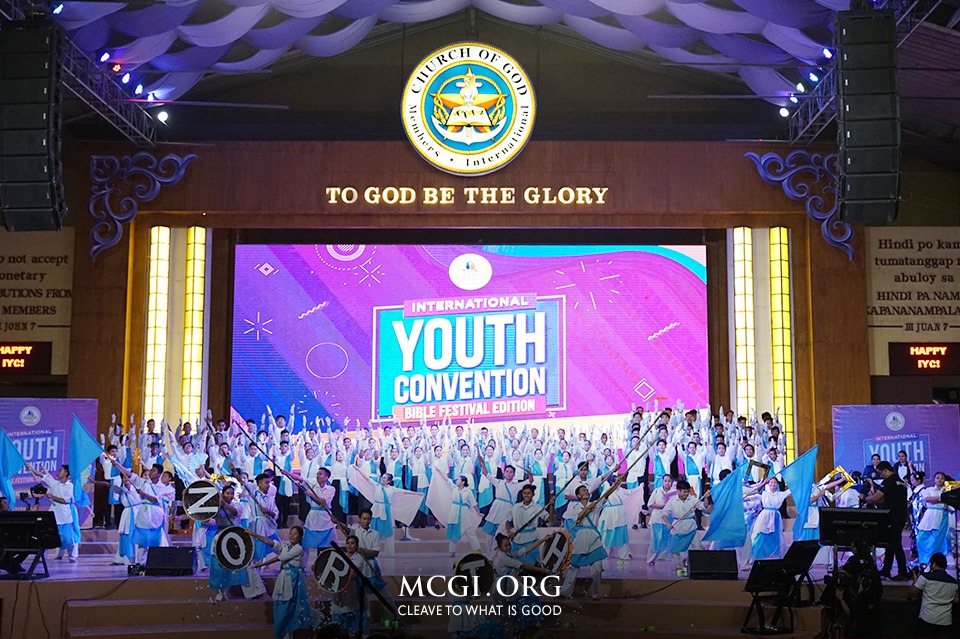 "The best time in life to serve your Creator is at times when you are strong and young," said Bro. Eli Soriano, when addressing thousands of young Christians gathered to celebrate the International Youth Convention Bible Festival Edition in ADD Convention Center, Apalit, Pampanga.
Through live streaming and satellite broadcast, the Overall Servant to the Members Church of God International (MCGI) reminded the youths that serving God entails hardships.
It was the instruction and advice written to Timothy in his first book, Chapter 4, verse 12, continued Bro. Eli, as he recalled his youthful years when he served the Ministry just days following his baptism in the Church of God. At the young age of 23, the International Televangelist has already been assigned to oversee a whole district.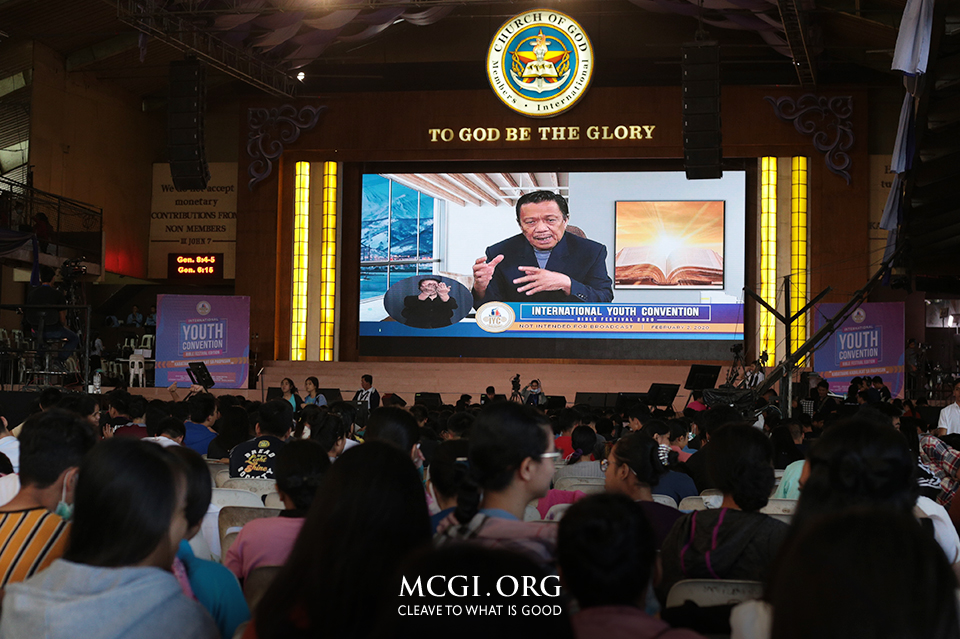 "Ang pinaka-malaking pagasa sa atin ay ang pangako ng Dios sa buhay na walang hanggan (Our greatest hope is the promise of God in life everlasting)," said Bro. Eli in the vernacular, quoting Titus 1:2.
Bro. Eli recalled that while, at times, he faced loneliness, he knew that this was nothing compared to the peace in Christ and the salvation promised.
Do Not Be Conformed to This World
For his part, the Assistant to the Overall Servant of MCGI, Bro. Daniel Razon urged the young MCGI brethren to be always guided by the words of God, reminding them not to conform to the ways of the world. He then read Romans 12:2 (KJV).
"The words of God should always guide us," Bro. Daniel stressed. He then elaborated on the biblical standards that the youth must follow when faced with the temptations of the world.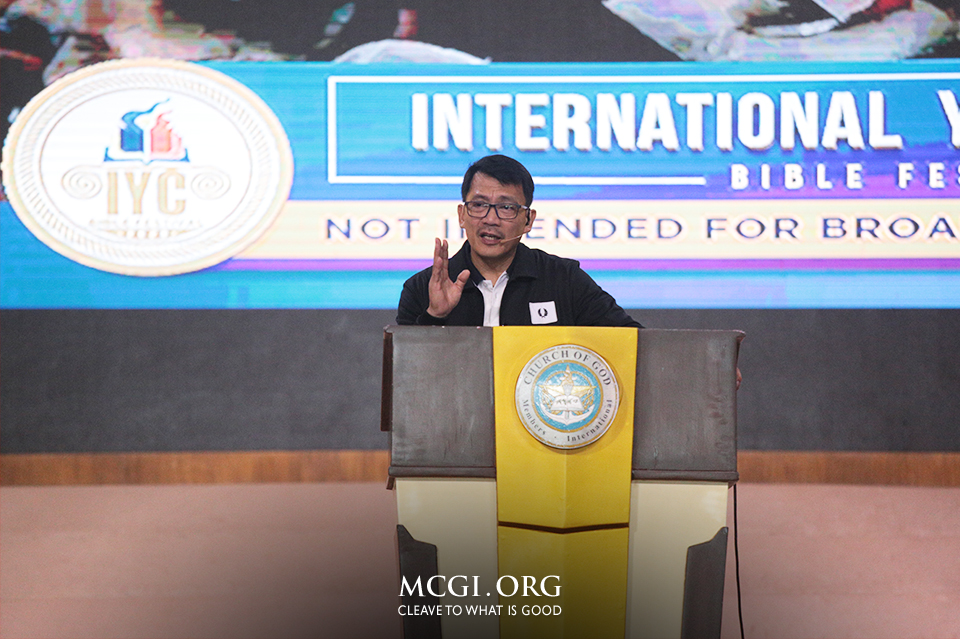 "In every opportunity that we can listen to the words of God, let us listen and keep it in our hearts. Rest assured, there will be a Holy Spirit who will remind us of God's words during times of hardships," he said.
"As you go on with your life, as we face hindrances, makipagbaka tayo ng mabuting pakikipagbaka ng pananampalataya, tapusin natin ang ating takbo, ingatan natin ang ating pananampalataya (let us fight the good fight of faith, let us finish our course, let us keep our faith)," Kuya Daniel concluded his opening remarks.
Fun-filled Youth Celebration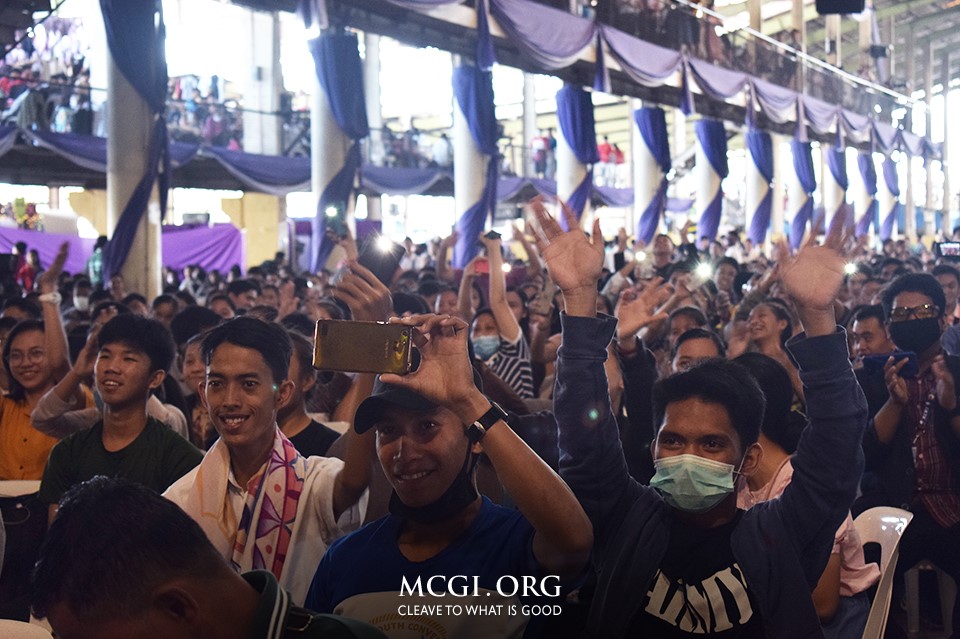 Organized by the Youth Ministry, the theme of IYC Bible Festival Edition this year was 'Kabataang Kabalikat sa Pagpasan'. Thousands of MCGI youth members from the Luzon region flocked at the ADD Convention Center in Apalit Pampanga. Other members of the Youth Ministry were able to participate even if they were in their respective coordinating centers via satellite and video conferencing hookup.
The youths enjoyed a range of activities, including Solo-singing competition, Verbal Poetry competition, Mural and Poster-making, Bible-preaching (in English and Tagalog), among others. It was a fun-filled event for participants and audience alike.
Sister Erica Borges, a contestant in the Solo-singing Competition who sang live from Dublin, Ireland, said that that experience was something that she 'will remember for a very long time.' "Even though I am not much of a singer, I was given the opportunity by God to praise Him. Even though I did not win, I enjoyed myself, and God-willing will try again in the next IYC. Thanks be to God!" she added. It was her first time to participate as a contestant in the IYC Bible Fest Edition 2020.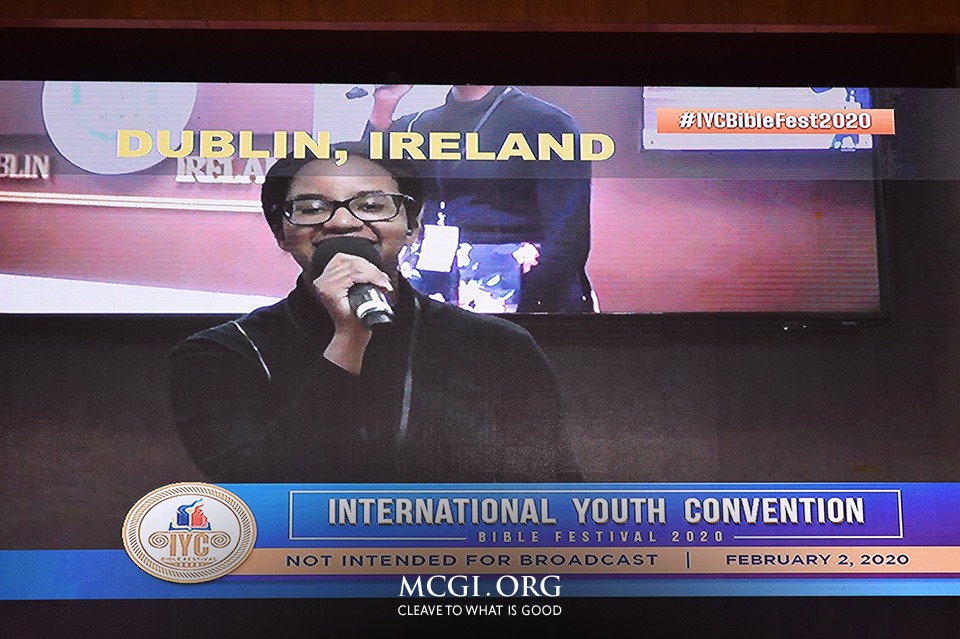 Brother Billy John Gutierrez of Quiapo, Manila said: "One of the many great things that I will remember is realizing the fact that, as the youths inside the Church of God, we have all the reasons to serve Him through our strength, talents, and intelligence. Just like what Bro. Eli said, 'The best time for a person to serve God is during his youth.'"
For Sister Dorothy Bula of Montréal QC Canada, it was the advice of Bro. Eli Soriano, that struck her. "We should bear the yoke while we are young. We should persevere in doing our duties. God promised that those who do His commandments will attain eternal life," she further explained.
The National Capital Region Division won as overall Division Champion, while the Cavite Division came in a close second, followed by the LBMR Division.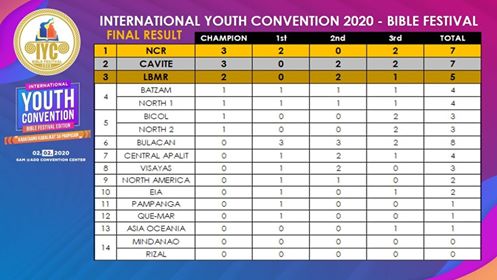 After giving his opening remarks, Bro. Eli also addressed the concerns of the youth congregants during the consultation segment of the event.
The official hashtag #IYCBibleFest2020 made it to the top 7 Philippine Twitter trends, trending for a few hours during the mid-day, Philippine time.
To see the International Youth Convention Bible Festival 2020 Photo Gallery, follow and like the Members Church of God International's official Facebook Page.