MCGI ARTICLE
Global MCGI Feeding Program from the Philippines to USA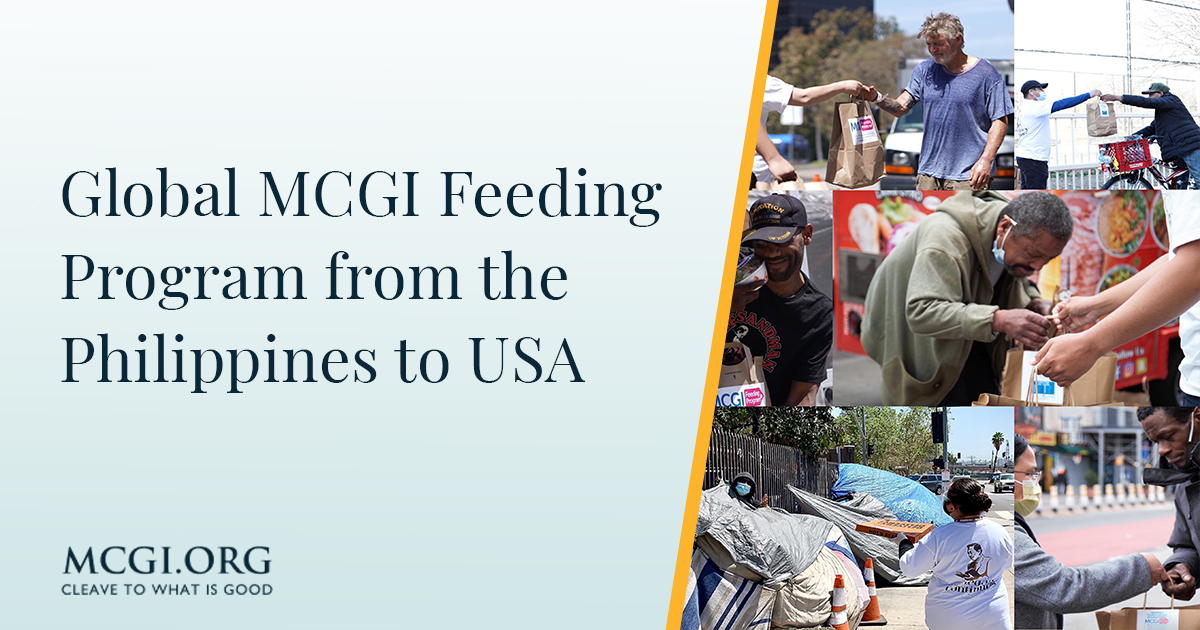 The Members Church of God International (MCGI) celebrated "The Legacy Continues", a weeklong massive charitable event conducted from April 4 to 10, 2021 with global public services such as the MCGI Feeding Program.
In the United States of America, more than 6,000 food packs were distributed in over 120 locations nationwide on the fourth day of the event alone. Among the beneficiaries were street-dwellers, homeless shelters and senior homes, among others.
The recipients, who were all struggling in many and different ways due to the pandemic, expressed their gladness, warmth and sincere thanksgiving to the Almighty for the MCGI Feeding Program.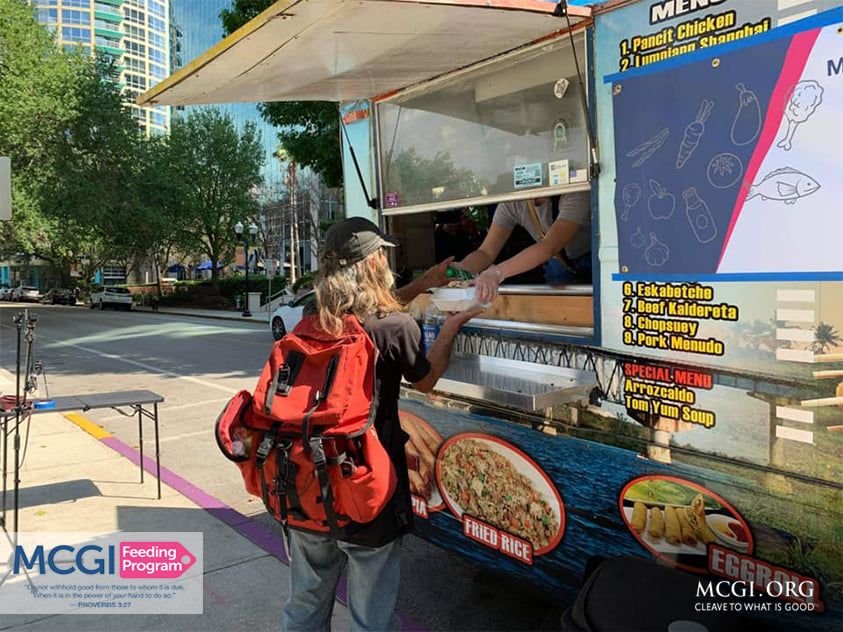 One owner of the Residential Care in Las Vegas, Teresita Enriquez, conveyed her gratitude to the volunteers who gave out free meals, "These guys are here, and they brought meals for our patients, which we appreciate very much. This is our first time to have something like this and I am so thankful and grateful to them."
More beneficiaries of the MCGI Feeding Program uttered thanksgiving and expressed gratitude for the help they have received during these difficult times.
"These people always come and help people in Baltimore. Thank God! Bless you people! You help us very much and we appreciate and thank God and I pray for all of them," remarked one of the recipients.
With a smile, another beneficiary said "To MCGI, this is a good opportunity for us today. I'm so lucky today. This is a good gift from God. Thank you for everything. God bless."
The pandemic has caused not only loss of lives and livelihoods to millions of Americans, but also depression and feeling of hopelessness to many. Based on the US Center for Disease Control and Prevention (CDC) survey, 40.9% of the population had at least one adverse mental or behavioral health condition, including symptoms of anxiety or depression at 30.9% and symptoms of trauma or stressor-related disorder at 26%. 
During a time when a small aid can possibly be bigger than it seems, MCGI wants to help and reach out to as many people as possible. This is also while observing and complying with health regulations like social distancing and wearing of proper personal protective equipment.
"To God be the Glory!" is all what the event volunteers want to impart for the great opportunity they were able to do good to their fellowmen.
For more information regarding the MCGI Feeding Program and other charitable works of the Church, please visit www.mcgi.org/public-services.