MCGI ARTICLE
Orphans in Vietnam Receive Free Meals from MCGI Feeding Program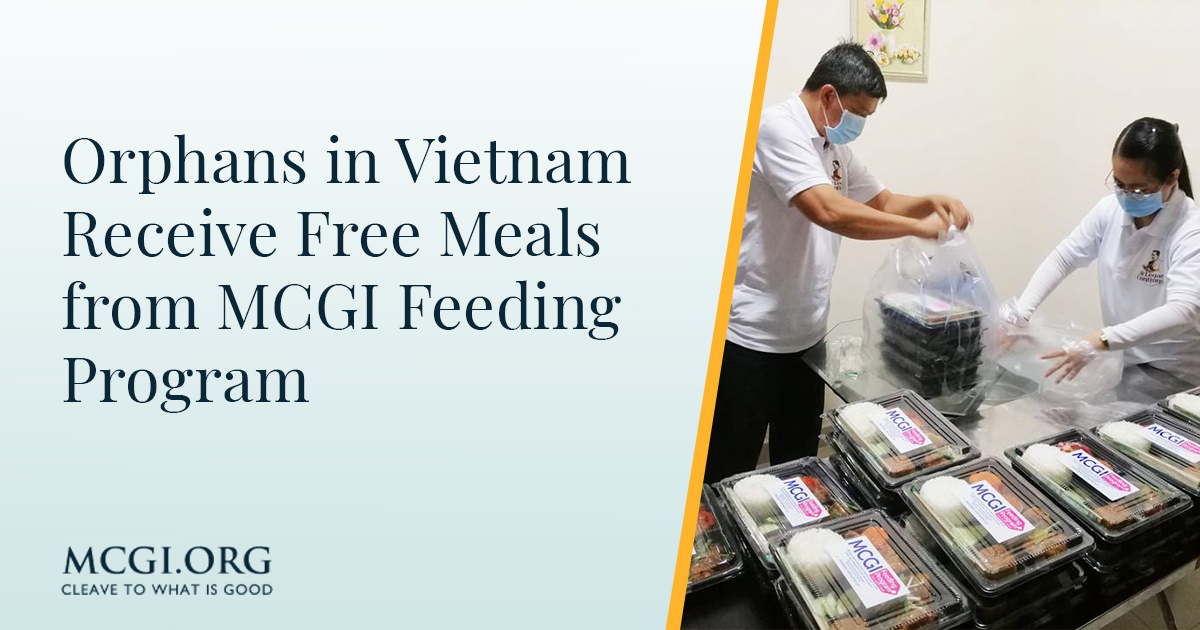 The Members Church of God International (MCGI) Feeding Program, which initially started in the Philippines, has reached several locations globally, including Vietnam. MCGI volunteers gave out approximately 650 free meals during the weeklong celebration of The Legacy Continues from April 4 to 10, 2021.

Among the beneficiaries were the children in Mái Ấm Hoa Mẫu Đơn, an orphanage in Ho Chi Minh City, Vietnam. The facility housed orphaned boys aged between 8 to 15 years old, some of whom are from broken families, while others are children who cannot be financially supported by their parents and guardians.
The boys are under the care of the matron Sister Le Thi Thao, who expressed her sincere appreciation to the program. "Thank you to everyone in MCGI for visiting us and for giving the children a very nice meal. The children are really happy and they enjoyed the free meals," she said with gratitude.
The MCGI Feeding Program is a continuous global charitable endeavor of the Members Church of God International.
Before Bro. Eli Soriano's passing, he constantly reminded the MCGI brethren that it is the obligation of the Church to do good unto all, citing the passage from the Bible in James 1:27, which says "Pure religion and undefiled before God and the Father is this, To visit the fatherless and widows in their affliction, and to keep himself unspotted from the world."
For more information regarding the MCGI Feeding Program and other charitable works of the Church, please visit www.mcgi.org/public-services.