MCGI ARTICLE
Charity for All: Leave None Behind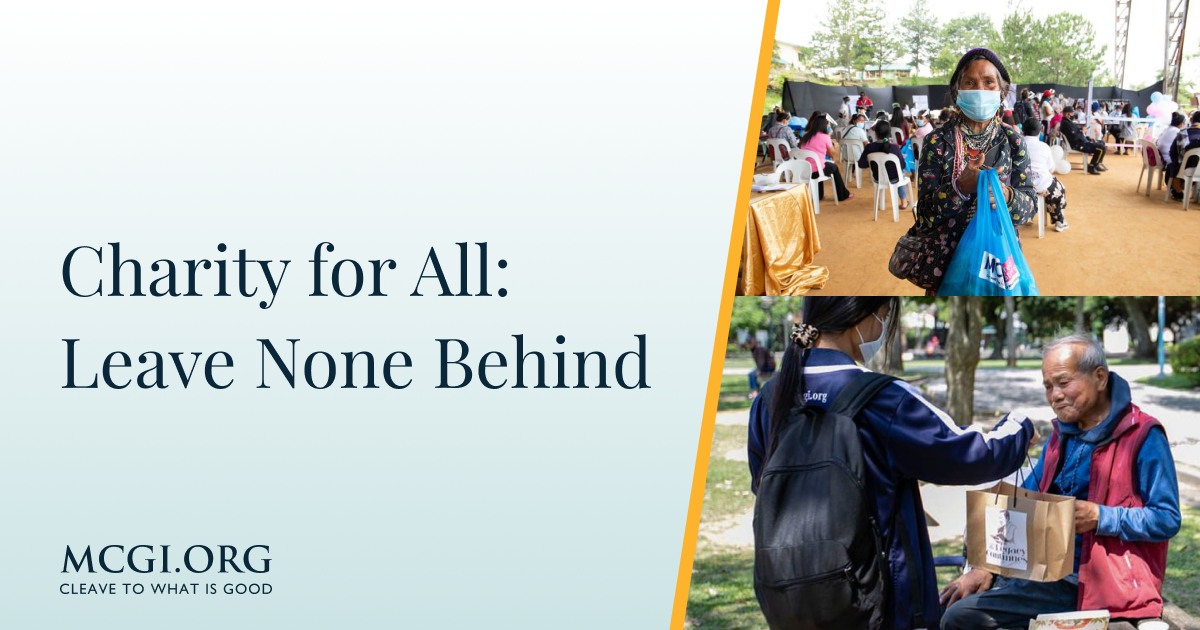 As the Covid-19 pandemic continues to make life more difficult for many people, the Members of the Church of God International (MCGI) persevere the more to make its charitable social services reach even the remotest communities and families that barely have enough to survive each day.
Inspiring and making good works viral
After the MCGI Free Store made noise on social media, people started visiting its branches to get free groceries for their families. This has also inspired some communities in the Philippines to set up the now popular "community pantry."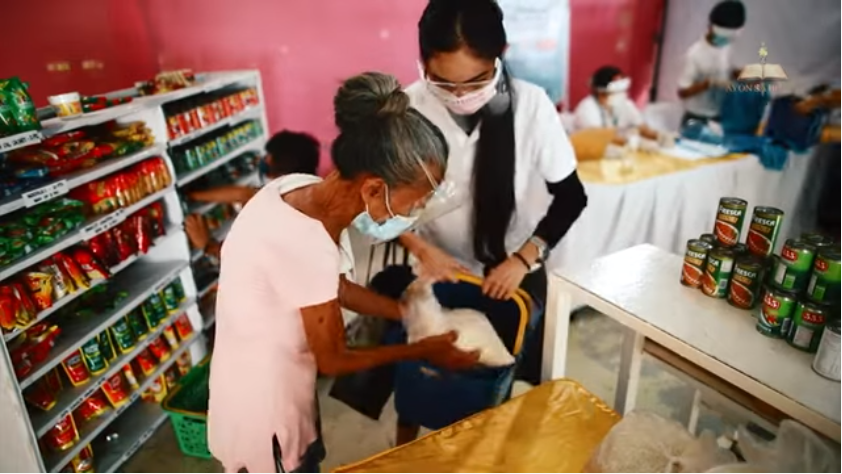 With the help of social media, this charitable endeavor of the Church created a positive ripple effect to the general population, and has generated positive feedback from both public and private organizations.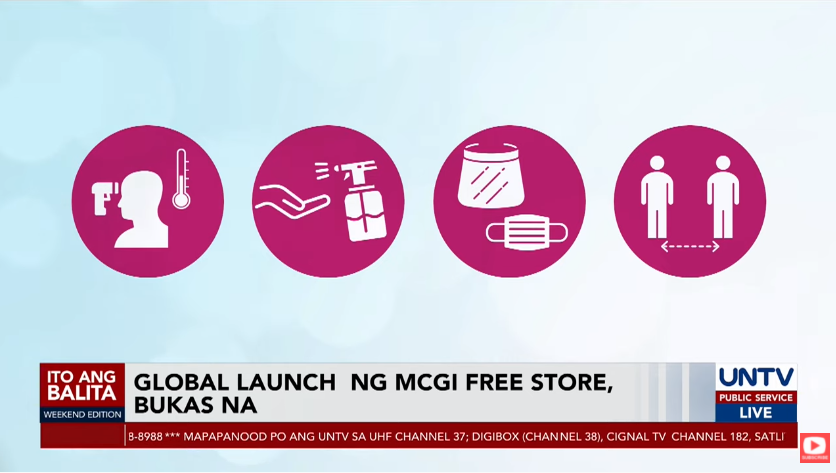 Another wish granted
Annabille Esteban, 27, has cerebral palsy. Although her condition has prevented her from doing things that someone of her age can do, she is fortunate to have caring siblings who help with her needs. 
Upon learning about "munting pangarap," her sister, Love Joy, reached out to MCGI for a simple and thoughtful wish for Annabille: a wheelchair.
Her wish was immediately granted, with God's help.
"We thank God that our wish for a wheelchair has been granted. This will help our family and my sister who has cerebral palsy. This means a lot to us. Thank you very much."
Love Joy is one of the many recipients of MCGI's wish-granting program. This initiative which started many years ago grants "wishers" of their small requests. In recent months and weeks, the program has granted requests for livelihood grants for those who lost their jobs because of the pandemic, and tablets for students who do not have the device which they can use in their online classes.
Touching hearts one meal at a time
MCGI's feeding program filled not only thousands of empty stomachs, but also stirred emotions with heartwarming stories of people who were moved by the effort.
Stories of hope, love, and gratitude were witnessed from MCGI's 'The Legacy Continues' event which featured different public services and charity efforts, including the MCGI feeding program.
Erlinda Ruiz, a resident of Valenzuela City who collects recyclable garbage for a living, was one of the beneficiaries of KAPI (coffee, pandesal, and egg). "I am thankful for the coffee and bread you gave me," a teary Erlinda said in an interview.
Free snacks were served to at least 2,000 inmates in Bulacan Provincial Jail. "We want to eat tasty food but we cannot afford it because we don't have money to buy it, [so] we just make the most with what we have," Junior (not his real name) shared.
Another inmate, Senior (not his real name) added that they are thankful that there are people who are giving food to inmates. "This means a lot to us. Thank you very much, MCGI, you remembered us," he said.
On May 3, MCGI served Valenzuela City Hall employees with a free breakfast of lugaw at lumpia (rice porridge and spring rolls). Grateful beneficiaries praised the thoughtfulness and genuine care of the volunteers, which was evident in the way the event was organized and the volunteers' respectful approach.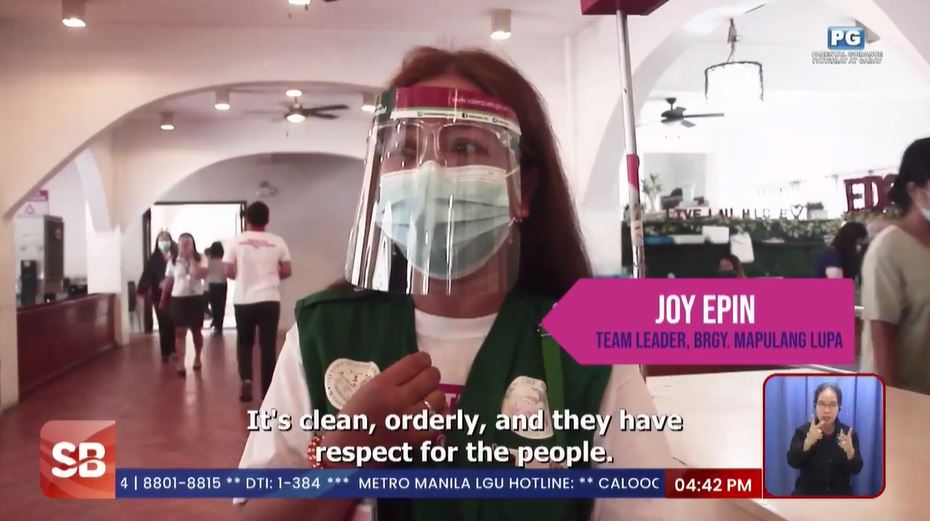 Hope for a seamstress
Four individuals received livelihood assistance through the Munting Pangarap (Small Wish) program of the Members Church of God International. 
Thomasa Bunhian, a seamstress from Bakir, Nueva Vizcaya, received her wish for fabric materials to be used in her beddings and curtain business. Before the pandemic, she used to sew pre-ordered beddings and curtains for her customers.  But when the pandemic came, she was forced to stop as there was no demand. As they have no income, she was also forced to spend the capital for her business to sustain her family's day-to-day needs.
"Milyong salamat po sa Dios at sa mga kapatid na kinasangkapan Niya. Natanggap ko na po ang tela na aking gagamitin sa pananahi ng kubrekama at kurtina. Maraming, maraming salamat po sa Dios at sa Munting Pangarap. Pagpalain nawa po tayo ng ating Panginoon. Maraming salamat po sa Dios," Thomasa gratefully expressed. (A million thanks to God and to all brethren He used as instruments in helping me. I have received the fabrics that I requested which I would use in making bedcovers and curtains. Many thanks to God and to the Munting Pangarap program. May our Lord bless us all! Many thanks to God!)
Meanwhile, MCGI Servant Bro. Daniel Razon hopes for the success of Thomasa's business, advising her to always ask for God's mercy.
Other Munting Pangarap livelihood assistance grantees include Evalyn Hugue of Morong Rizal, Edeth Ruiz of Chinatown, and Elizabeth Aquitan of Anabo, Cavite.
Kuya Daniel also pledged livelihood assistance and a tablet to David Felipe of San Jacinto, Pangasinan who lost his job due to an accident.
Every week, the Church provides livelihood assistance to brethren whose source of income had been affected by the pandemic.
Hope for water springs from deep
The residents of Jaoville Barangay Pandan in Angeles City Pampanga have received their second artesian well. In less than three days, a new water pump was installed. This additional water source will help more than 3,000 families who have, for 14 years, struggled to get clean water. 
"Unexpected. All throughout my stay here, it is only now that I come across a project like this," says Amanda Abdula, a resident of Jaoville. Her family spends Php 1,500 (30$) every month for water.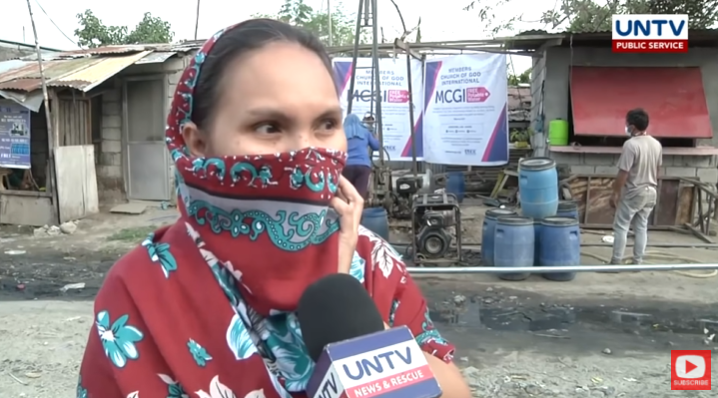 In Barangay Daraitan in Tanay, Rizal, Ferdinand Amoin has struggled for 47 years to find a good source of water in his area. Their only source of water is quite far, so they have to go to a nearby river that turns murky when it rains and dries up during the summer.
"During the rainy season, we get water from the river or spring, but it gets murky so we couldn't drink it," says Ferdinand.
His almost five decades search for water has finally come to an end. His barangay will now have access to clean drinking water.
Barangay Captain Rodel Hinagpisan is thankful that their barangay was chosen to be one of the beneficiaries of the MCGI Potable Water Project. This will help the 1,500 residents of the area.
For more updates about MCGI's charity works and services, feel free to visit these pages: