MCGI ARTICLE
Ang Dating Daan Turns 35, Features MCGI's Largest Chorale to Date
The Members Church of God International's (MCGI) official Bible-based religious program Ang Dating Daan (ADD) commemorates its 35th year on Philippine airwaves with an official attempt to break world record with the largest gospel choir.
On October 12, 2015, MCGI's ADD Chorale, composed of 13,000 strong choir members, will serenade the anniversary's spectators at the Smart-Araneta Coliseum, as well as viewers via satellite and web streaming technology.
Incidentally, this is MCGI's official attempt to break a Guinness world record for the "Largest Gospel Choir" category.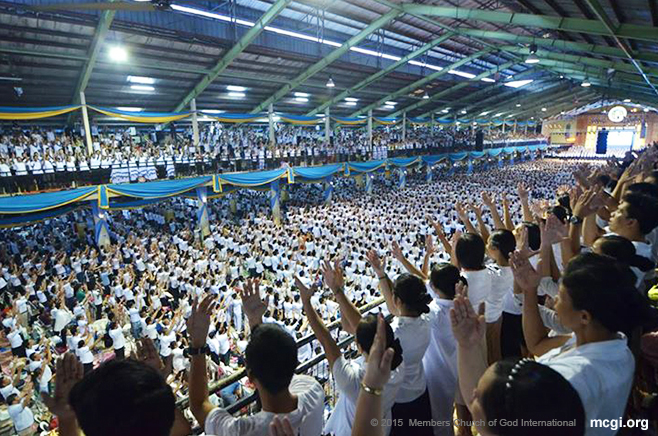 For Ang Dating Daan's anniversary this year, aside from the praise song festival, the celebration will also put on the spotlight several Persons With Disabilities (PWD) groups as honored guests.
"We have different groups of PWDs, that with God's help, we want to direct good works to," remarked Bro. Daniel Razon during a recent Thanksgiving to God celebration of MCGI.
"Our fellowmen will be the highlight of our anniversary," stressed Bro. Razon, Assistant to the Overall Servant to MCGI.
ADD Chorale members in different continents such as the Americas, Asia, Australia, Europe and Africa, will take part in the grand event, joining the bulk of the ADD Chorale members who are to gather in the Smart-Araneta Coliseum.
The Guinness bid is the latest among MCGI's praise song endeavors.
On a weekly basis, MCGI's locale and division chorale members lead brethren in the congregational singing during prayer meetings, worship services, and thanksgiving to God celebrations.
MCGI holds yearly Music Ministry chorale fests and workshops for the benefit of its thousands of choir members in the Philippines and abroad.
Realizing the great importance of singing songs of praises to the Almighty, since 2009, MCGI continuously holds 24/7 non-stop singing of praise songs, based on 1 Chronicles 9:33.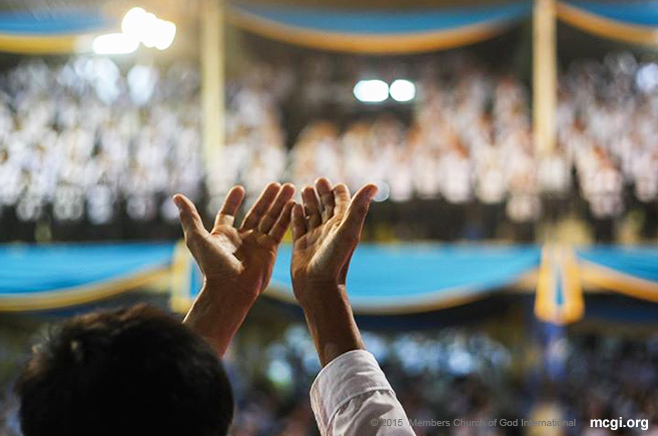 A year after, MCGI opened its A Song of Praise Music Festival to the public – a praise song composition competition open to both amateur and professional songwriters.
The Ang Dating Daan, also called as The Old Path, is one of the Philippines' longest-running religious programs. It is now translated in different languages, and airs on the radio, television, web and satellite in various countries worldwide.
(Written by: Pauline Arellano)