MCGI ARTICLE
A simple gift of music for a rehabilitation center in Cebu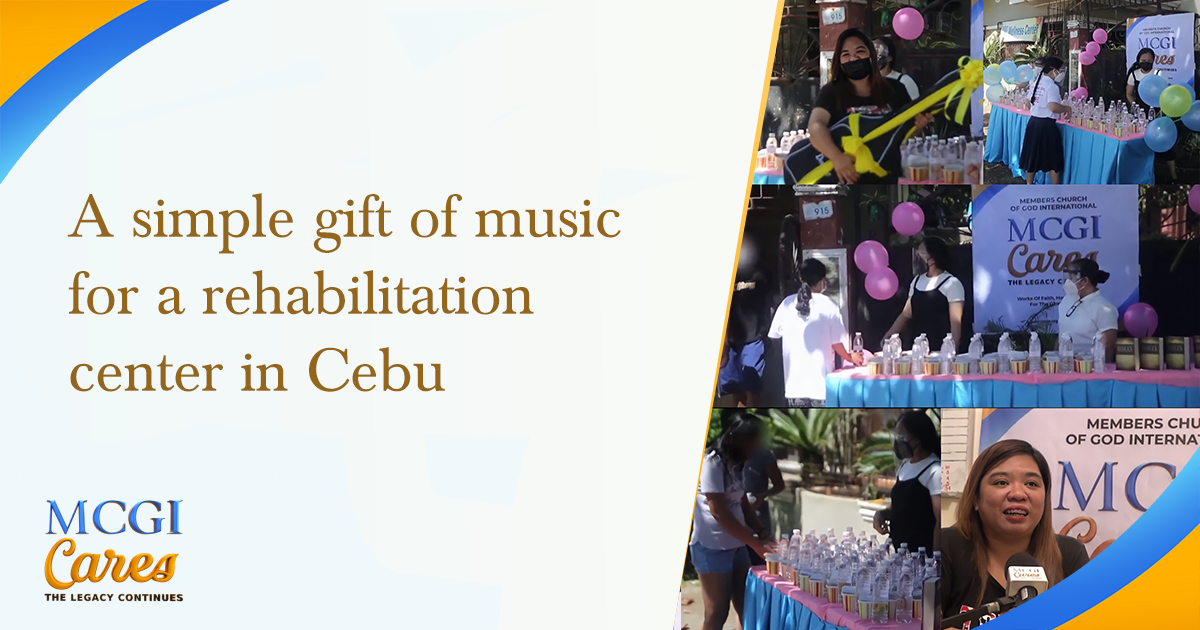 To do good unto all is a doctrine of the Lord Jesus Christ which the Members Church of God International (MCGI) strives to fulfill, with the help and guidance of the Almighty. Around the world, the Church continues to pursue its charitable endeavors for the benefit of the needful — regardless of race, religion, gender, or illness — through MCGI Cares.
In December 2021, Church members in Cebu paid a visit to the RVE Wellness Recovery Center and brought simple gifts for the patients staying in the facility. The RVE Wellness Recovery Center is located in Barangay Pooc, Talisay, Cebu, Philippines. Operating since April 2019, it serves as a treatment and recovery center for victims of drug abuse.
A resident in the facility shared his sentiments about his current condition, "Sawa na ako sa ganitong klase ng buhay. Nakakapagod na. (I'm so tired of this kind of life. It's exhausting)"
Wanting to spark hope and relief through music, MCGI gifted the facility a brand new guitar. 
Various scientific studies have proven the beneficial role of music in recovery therapy. According to AddictionCenter.com, an informational web guide for people with substance use disorders and behavioral and mental health disorders, music has become an important part of addiction recovery. 
Among the benefits the website mentions include releasing pent-up emotions, increasing motivation, enhancing self-awareness, improving cognition and memory retention, promoting positive social interaction, and decreasing anxiety and depression.
More than the proven scientific benefits of music, the Bible also mentions how music can give hope to people. International evangelist Brother Eli Soriano once discussed this, citing the account written in 1 Samuel 16:23:
"And it came to pass, when the evil spirit from God was upon Saul, that David took an harp, and played with his hand: so Saul was refreshed, and was well, and the evil spirit departed from him." (King James Version)
Brother Eli explained that King Saul's troubled soul was refreshed when David played the harp. The MCGI Servant also once shared in a tweet: "When I feel fear, when I am in pain, I always make it a point to sing to God. And it is very effective. I am relieved."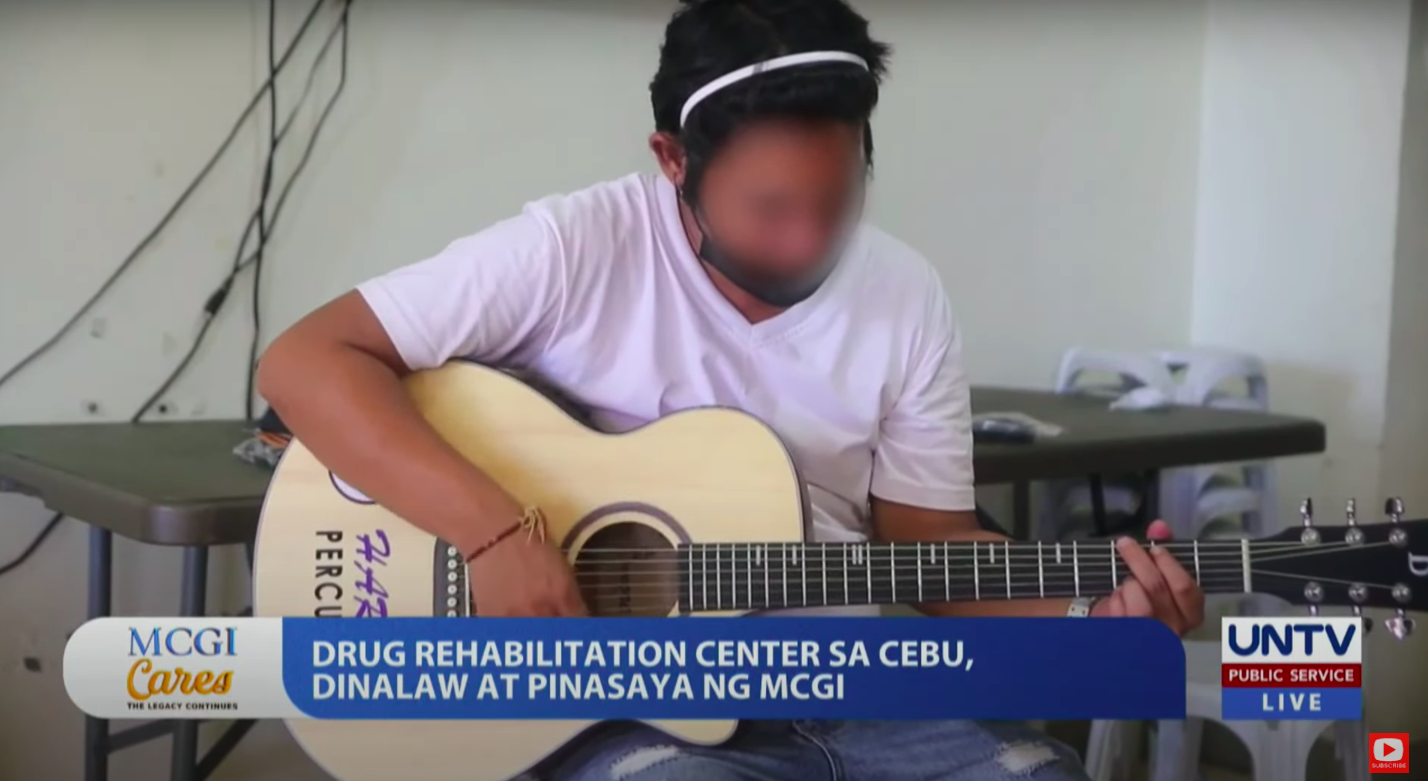 Cassandra Erika Estandarte, owner of the recovery center, said, "Ang music, ang lyrics, parang nakaka-relate din sila doon. (Our patients seem to relate with music and lyrics)" 
She expressed her surprise and gratitude on behalf of the patients and staff: "Talagang maraming nagrerequest na magkaroon ng gitara. Kaya nagulat ako kanina, sabi ko, 'Wow, may gitara na ibinigay sa amin.' Kaya sobrang tuwa ko po dahil may gitara kaming bago para sa kanila. (Many had really requested for a guitar. That's why I was surprised, I said, 'Wow, someone has given us a guitar.' I am overjoyed because our patients now have a brand new guitar)"
Apart from this, an MCGI Feeding Program was also held. Volunteers distributed packs of warm meals for the patients and staff.
Most importantly, besides the simple gifts that MCGI has given the rehabilitation center, the Church offers prayers for the continued recovery of the patients. 
And as always, in all its charitable endeavors, MCGI is guided by the words of God in the Holy Scriptures and inspired by His promise of eternal life for those who will follow His commandments.
"Naked, and ye clothed me: I was sick, and ye visited me: I was in prison, and ye came unto me. Then shall they also answer him, saying, Lord, when saw we thee an hungred, or athirst, or a stranger, or naked, or sick, or in prison, and did not minister unto thee? Then shall he answer them, saying, Verily I say unto you, Inasmuch as ye did it not to one of the least of these, ye did it not to me. And these shall go away into everlasting punishment: but the righteous into life eternal." 
— Matthew 25:36, 44-46, King James Version
To God be the glory!
For more information regarding the charitable works of the Church, please visit www.mcgi.org/charities.