MCGI ARTICLE
Good Works, Forgiveness and Peace in Christ: MCGI Prepares for Third Quarter Thanksgiving
As the Members Church of God International (MCGI) readies for their upcoming 3rd Quarter Special Thanksgiving of God's People, brethren from different parts of the world have testified to the profound and magnificent ways God has kept them since the beginning of the year 2021. 
Known as Special Pasalamat ng Buong Bayan, or SPBB, the three-day event will be held online from Friday, October 1, until Sunday, October 3. 
It was prophesied in Jeremiah 30:19 that the children of God are a thankful nation, "From them will come songs of thanksgiving and the sound of rejoicing. I will add to their numbers, and they will not be decreased; I will bring them honor, and they will not be disdained."  
Stories of Gratitude
Brethren were asked what they were thankful for, how they kept in touch with brethren during the lockdown, and how they put into action the previously learned topics. Read some of their statements below: 
One of our brethren from Reis Vitória, Espírito Santo, Brazil, Bro. Lorran Teodoro expressed his gratitude to God for learning the details about doing good works. He shared: "And through the things we are learning, it has become easier to fulfill our duties before God." 
Bro. Lorran explained the importance of this lesson because it provides the context as to the purpose and will of God for Christians. "He has taught us that we were created in Christ Jesus for good works. God prepared a way for us to walk on beforehand," he added.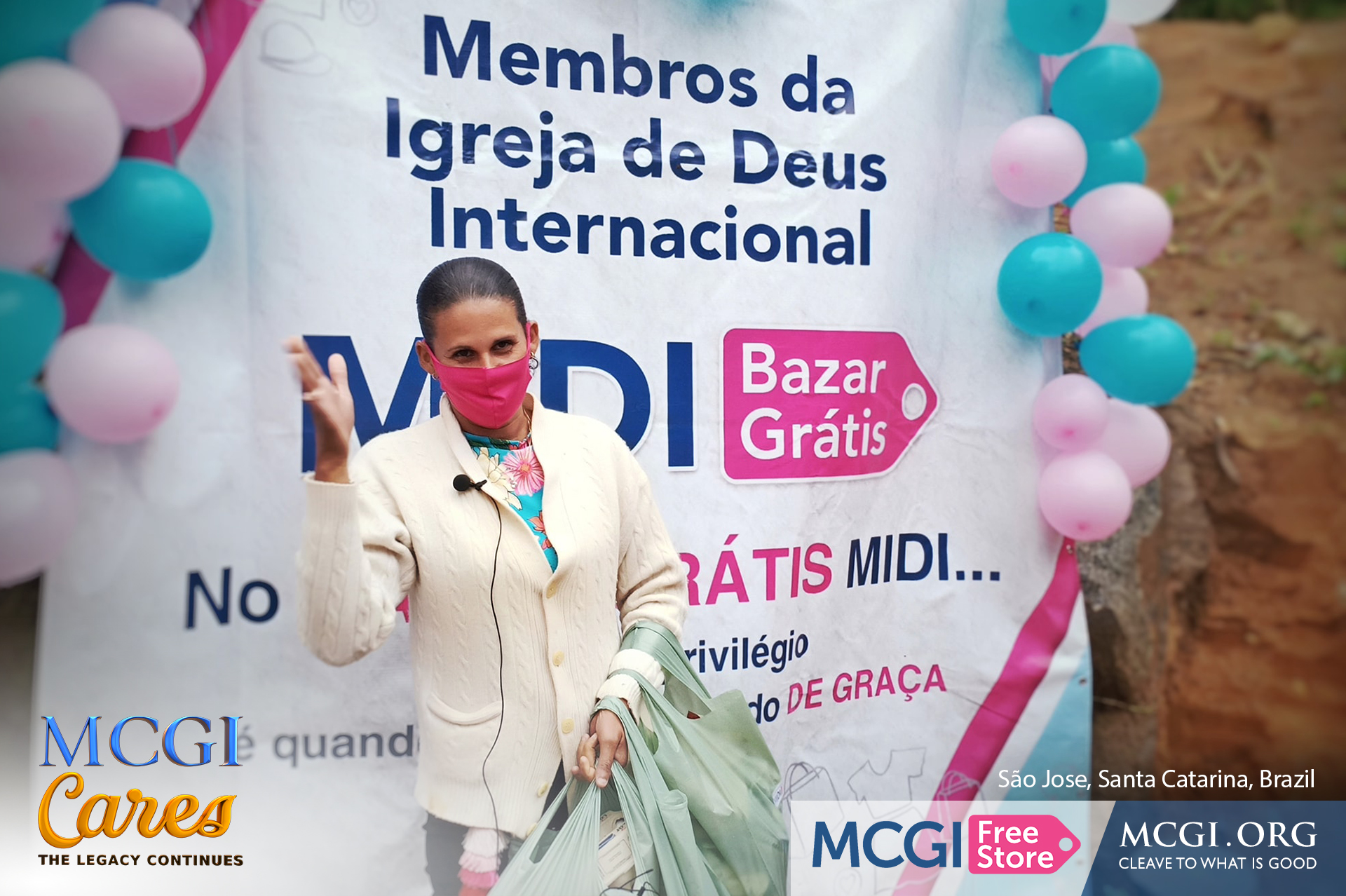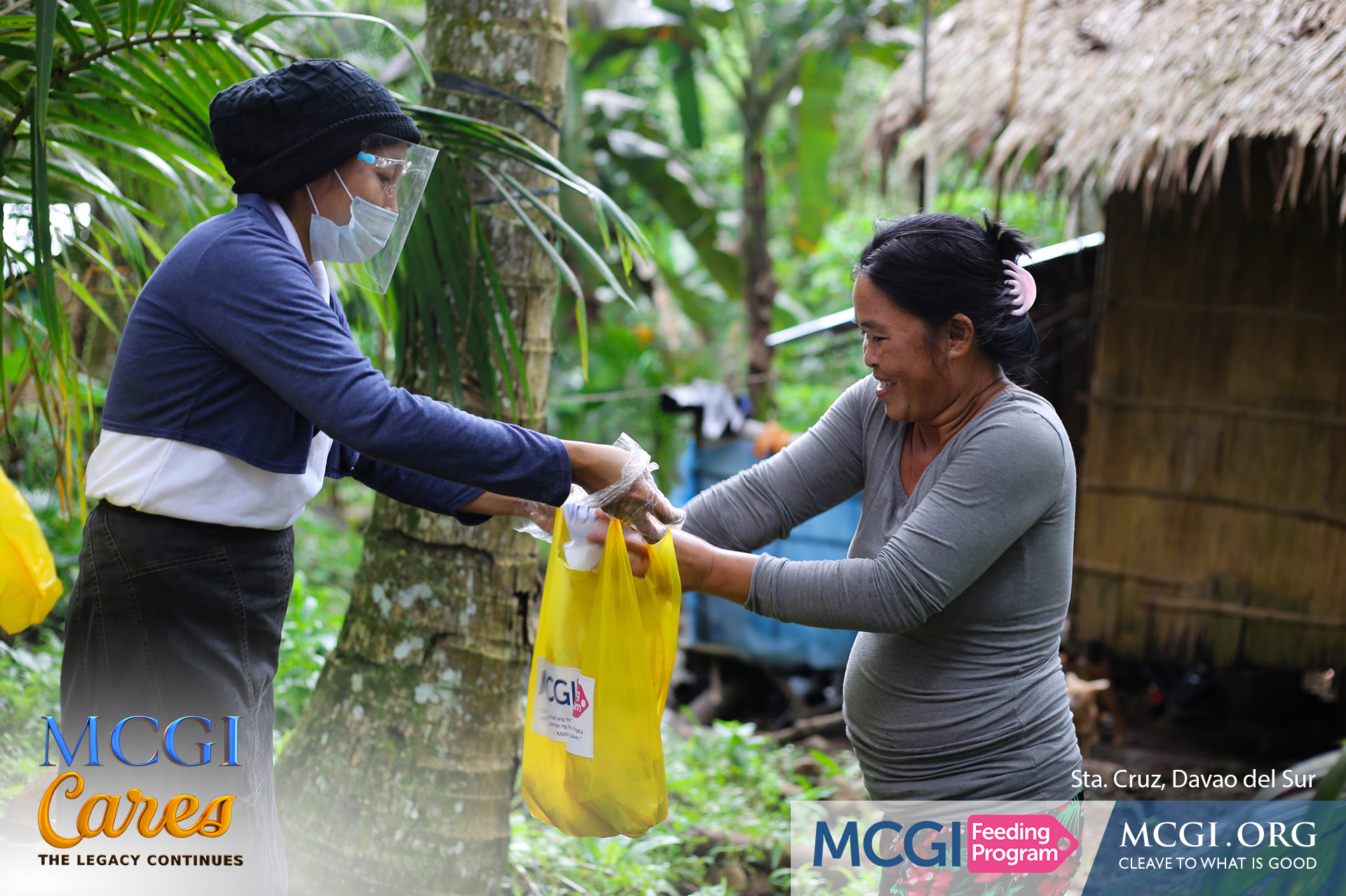 "In our previous topics, we have learned the importance of doing good works, and through MCGI Cares, we are putting it into practice. We try our best to do good to everyone," Irmão Lorran recalled. "We feed people through the feeding program." 
On his part, Bro. Mark Vincent Pineda explained the impact and the joy he feels each time a new topic is discussed. "I am thankful because, with each topic I learn, I am encouraged even more to strengthen my faith. Although I am only a newly baptized brother, my understanding about the teachings of Christ has become deeper because of the topics I have heard." 
He mentioned as an example the topic about entrusting to God all our worries in life. "I can overcome trials through prayer and by invoking God.  And with His help, I can do my duties with gladness in my heart."
Fruitful Third Quarter
It is but rightful to celebrate, rejoice, and give thanks to God because the past quarter was indeed very fruitful. 
Last August 10, the MCGI 24/7 Chorale celebrated its 13th Anniversary virtually.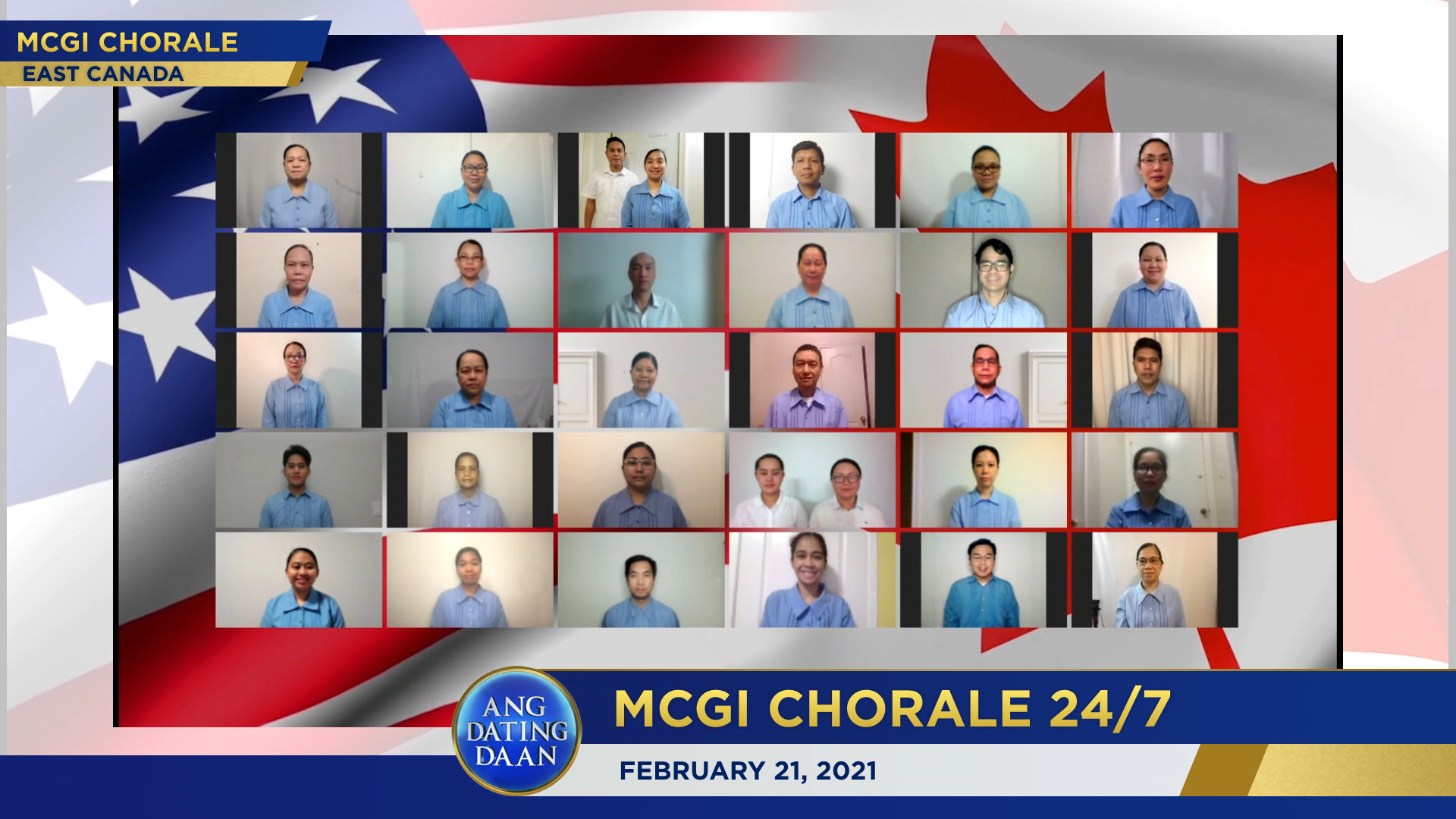 Meanwhile, thousands of newly baptized brethren were added to the fold during the Mass Baptism on August 20 and September 24, after the Mass Indoctrination which commenced on August 2 and September 6, respectively.
To intensify the charitable efforts, MCGI Cares: The Legacy Continues was launched on September 6 to continue the charities and advocacies initiated by Brother Eli Soriano and Brother Daniel Razon, such as Free Store, Feeding Program, Wish-Granting, and installation of Free Potable Water system.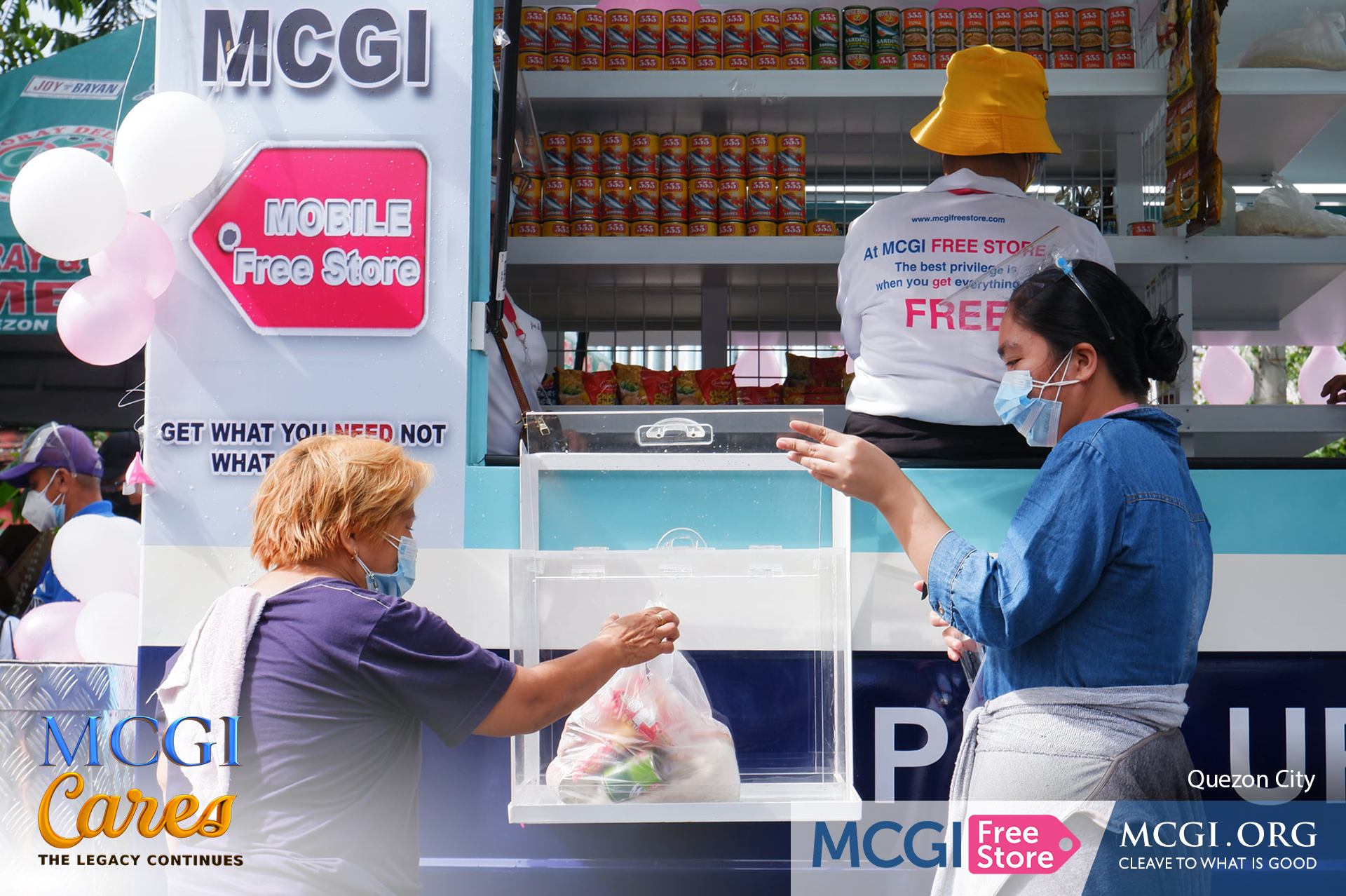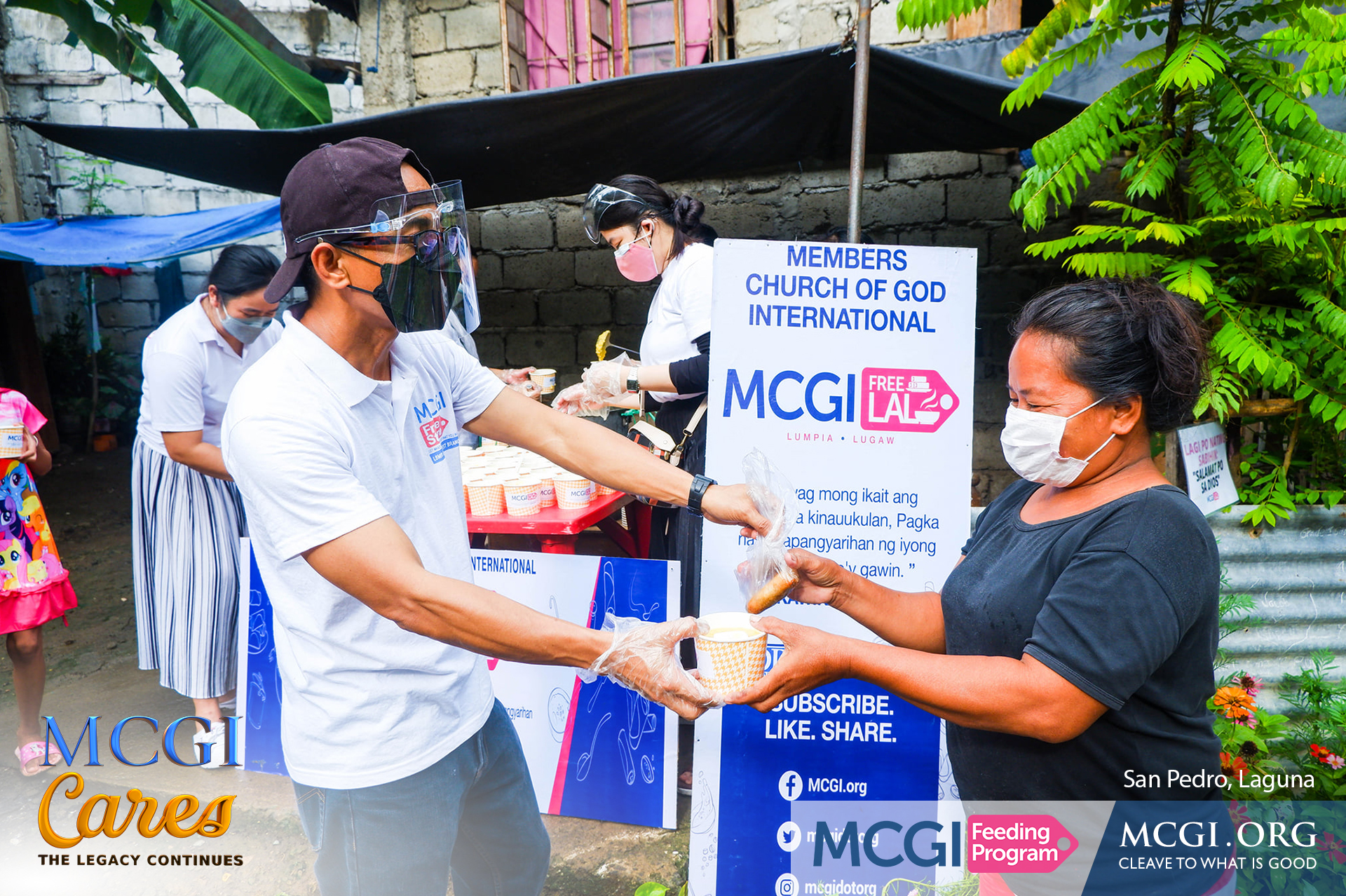 MCGI Cares (formerly called The Legacy Continues) month-long activities were held in July after the second quarter thanksgiving, August and September. 
Words of the Third Quarter
The first word is "magmasipag," the Filipino word for "to be diligent," which was introduced in June. The brethren are enjoined to always be diligent in doing good works to all.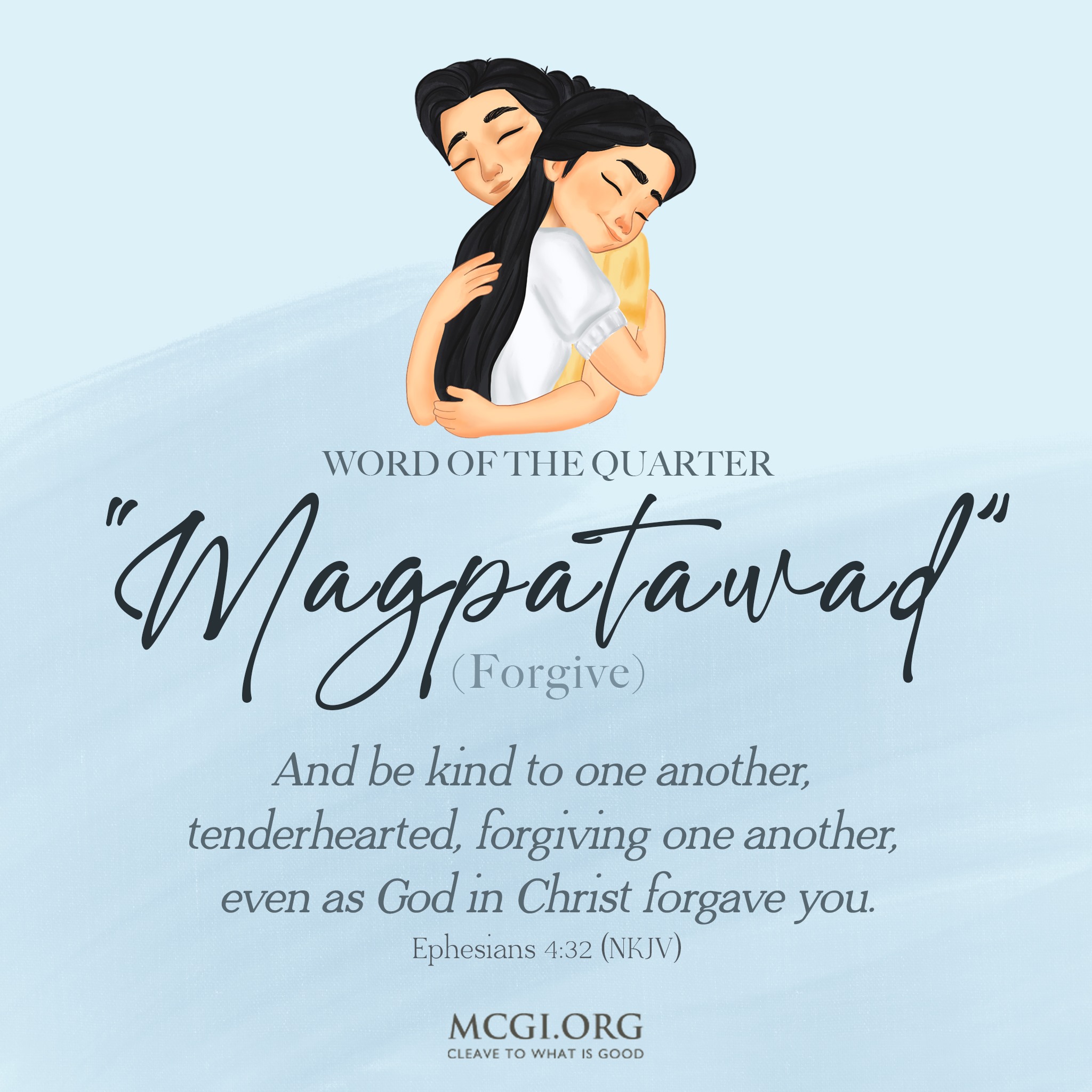 This was followed by "magpatawad," which was instilled even deeper into the hearts of the brethren. It means "to forgive." The brethren are admonished to be at peace with each other, and to always be ready to forgive those who offended them, or those who did them wrong.  If we become forgiving, God will forgive us, too. 
Because of the pandemic that continues to trouble the world, the third quarter was still filled with challenges and worries.  But while so many people experience depression and anxiety because of the situation, the members of the Church of God International feel a certain feeling of peace within their hearts, the peace of God, as they were taught to fervently pray and entrust all their worries and cares to God.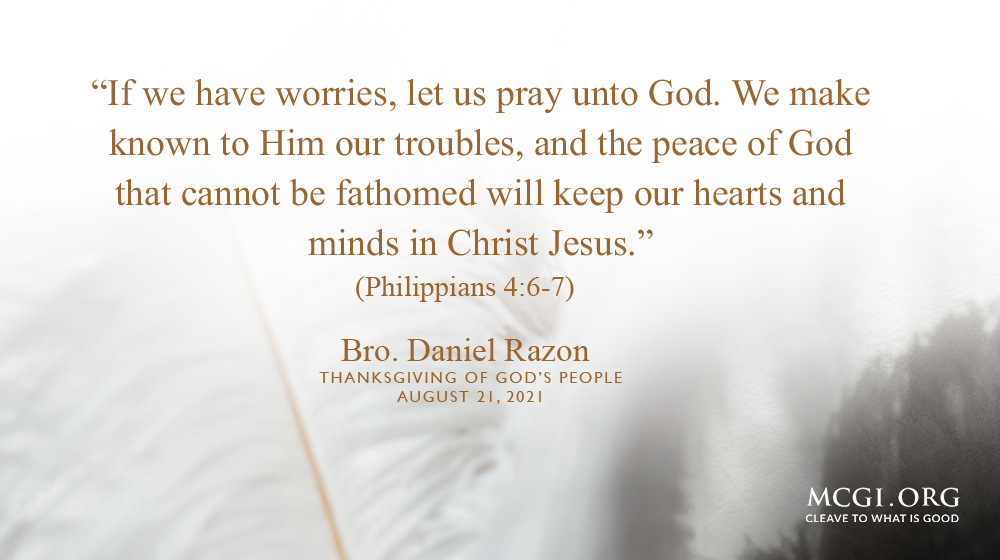 Having the peace of God means that Christ is in our hearts and minds; we are never alone.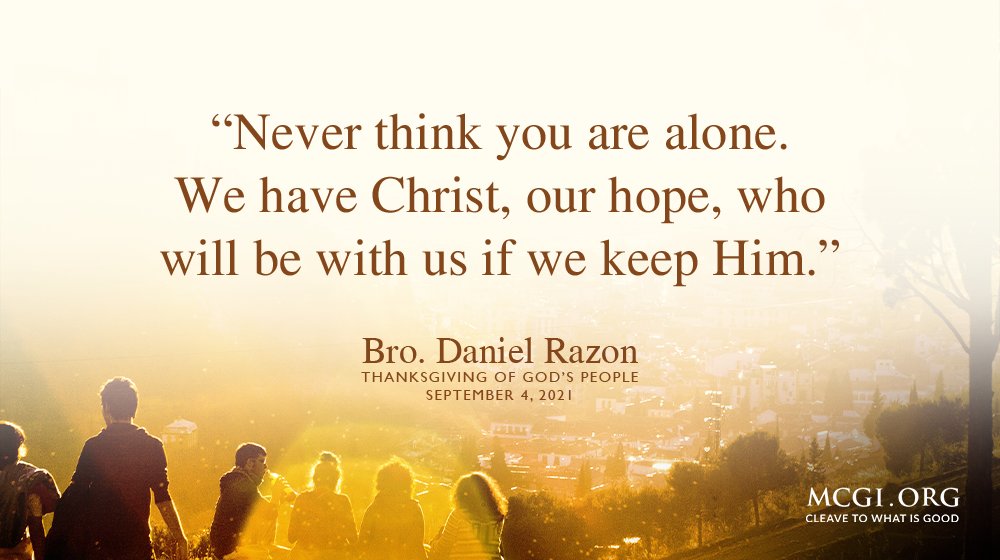 We are never alone because we have Someone whom we can turn to, Someone who will never forsake us.  Only, we have to keep His words and abide by His teachings.