MCGI ARTICLE
MCGI's First Ever Marathon Bible Exposition Kicks Off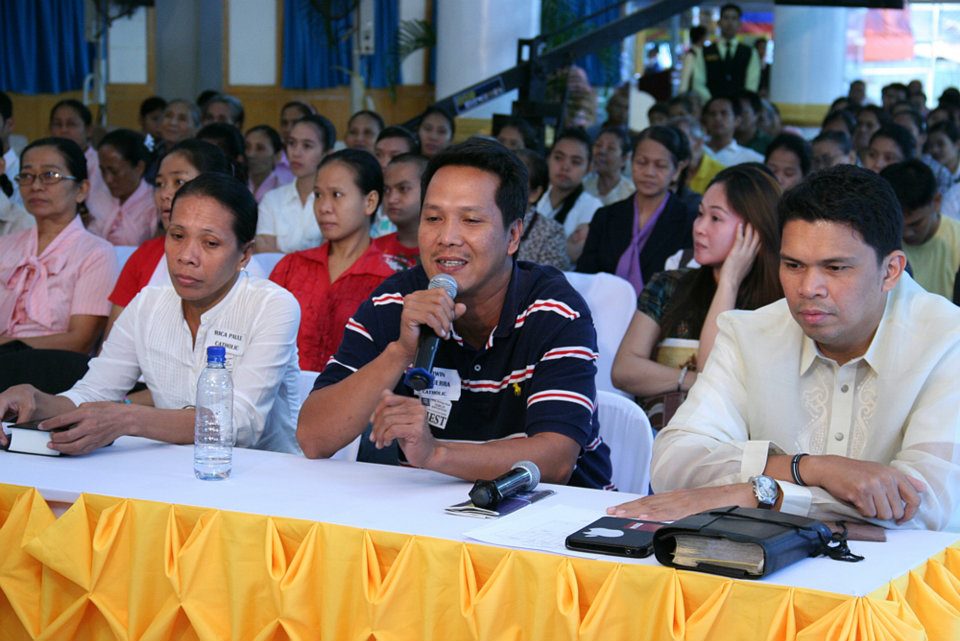 The Members Church of God International (MCGI) has launched its very first Marathon Bible Exposition, a question and answer program that started from morning till night time on December 18, 2011.
MCGI's Bible Expositions usually start at around seven in the evening on the first and last Fridays of the month. For the marathon event however, it started at eight in the morning and lasted up to about 12 hours.
Hosted by MCGI Presiding Minister and Vice-Presiding Minister, Bro. Eli Soriano and Bro. Daniel Razon, respectively, the program entertained queries from South America, North America, Asia and the Pacific via satellite and Internet facilities.
Language was not a barrier as interpreters were present to translate major languages such as Chinese, Portuguese, Spanish, Japanese, and English. This is part of Bro. Eli's and Bro Daniel's effort to spread the truth from the Holy Scriptures in various languages understood by many people.
A visitor from Rio de Janeiro, Brazil chapter asked the first question in the Marathon Bible Exposition to Bro. Eli about the great tribulation. Then, visitors from South America, North America, and Papua New Guinea followed. In the Philippines, guests from the New Bilibid Prison, a main penitentiary in the country, also asked Bro. Eli.
Before the night ended, Bro. Daniel Razon invited the guests to attend the Mass Indoctrination on January 9, 2012. He also said that the next Marathon Bible Exposition will begin at five o'clock in the afternoon, Philippine time to cater to a wider audience such as chapters in Europe, in Milan, Italy and Rome.
The Bible Exposition was conceptualized by Bro. Daniel Razon in 1994. It was first held in Manila, Philippines.
(Written by: Roselyn M. Beltran)