Members Church of God International, in partnership with Philippine UHF television channel, UNTV, officially unveiled two new outreach facilities – the mobile coordinating and learning centers – in line with the 32nd anniversary celebration of Ang Dating Daan program last November 4, 2012 at the ADD Convention Center.
MCGI is more popularly-known in the Philippines through Ang Dating Daan, which is the religious program being produced by the organization for its Filipino-language speaking constituents. Hosted by Bro. Eli Soriano and Kuya Daniel Razon, the program is known as The Old Path abroad.
The Ang Dating Daan coordinating centers are traditionally stationary, occupying rented building space or closed multi-purpose halls. The mobile coordinating center, meanwhile, can be transported to different venues like far-flung areas where a big projector and seats would be setup to accommodate guests to watch and ask questions to Bro. Eli as he conducts Bible Expositions.
Meanwhile, the roving learning hub dubbed as Manibela Academy, which can be driven to remote places, seeks to provide short-term courses like troubleshooting, auto mechanic lessons, and more of the likes. A similar endeavor has been launched in the past over UNTV by Kuya Daniel Razon.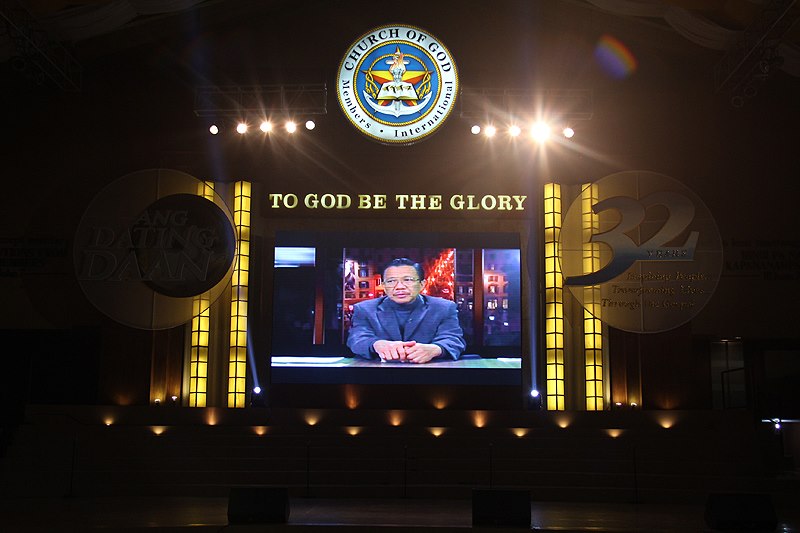 Designed with great care and intelligence, these mobile vehicles were envisioned to deliver the kind of services they are intended to provide. The coordinating center will facilitate viewing of Bible Expositions while the Manibela Academy will render outreach public service in providing practical, easy-to-learn livelihood courses in remote places. These mobile outreach vehicles are fully equipped with all the resources that will be sufficient to meet the purposes why they were created yet ready for travel and mobile functions.
As fruits of the collaborating minds of the International Evangelist Bro. Eli and Philippine's Mr. Public Service Kuya Daniel, these campaigns are seen as platforms toward taking public services to another level.
The Ang Dating Daan-UNTV tandem is also the pair responsible in launching some revolutionary campaigns that aim to bring public services closer to people. These include the Mobile Health Clinic, and Mobile Radio Booth. Dunong Gulong Mobile School, meanwhile, is a roaming alternative mobile school also launched by the group for the marginalized initiated with the help of the Department of Education.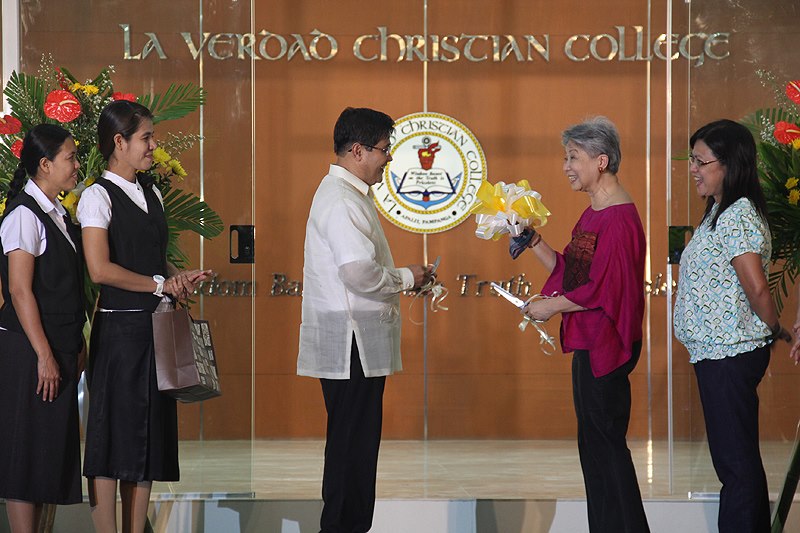 Also during the anniversary program, the new La Verdad Christian School campus and Infant Care Center were inaugurated. La Verdad is the brainchild of Bro. Eli and Bro Daniel to give free education to poor yet deserving youth. The Infant Care, meanwhile, is a project geared to provide welfare to abandoned babies. Both projects are based in Apalit, Pampanga.
The special anniversary program started at around 6 p.m. and closed at 3 a.m. (PHL) the following day (November 5), where a special Worldwide Bible Exposition became part of the celebration. Up to 19 remote points locally and internationally were highlighted starting with Singapore to as far as Liberia in West Africa.
(Written by: Emmy Borromeo)