Some 209,000 registered participants that included the congregants of the Members Church of God International (MCGI) supported the Kahit Isang Araw Lang Unity Run on January 22 this year. The biggest simultaneous nationwide run on record included not only those from the Philippines, but from countries where MCGI members are.
Unity Run is a project under the Kahit Isang Araw Lang (Just One Day) movement initiated by Bro. Daniel Razon that encourages citizens to contribute just a day for public service.
The MCGI group from the National Capital Region and from provinces like Tarlac (106 kilometers from Manila) joined the Philippine National Police, the Armed Forces of the Philippines, the Philippine Navy, and schools and running clubs and constituted the sea of runners that filled the SM Mall of Asia grounds. Those in southern Philippines also gathered by the thousands at key cities like Cebu, Bacolod, Iligan and Davao.
Abroad, MCGI members from Singapore to the Middle East to Vancouver, New York, Maryland, and Los Angeles in North America to Rio de Janeiro in Brazil ran at public parks despite the cold weather in some places. In Europe, members in Denmark, Italy, Germany and in the United Kingdom also did their share of running-cum-public service.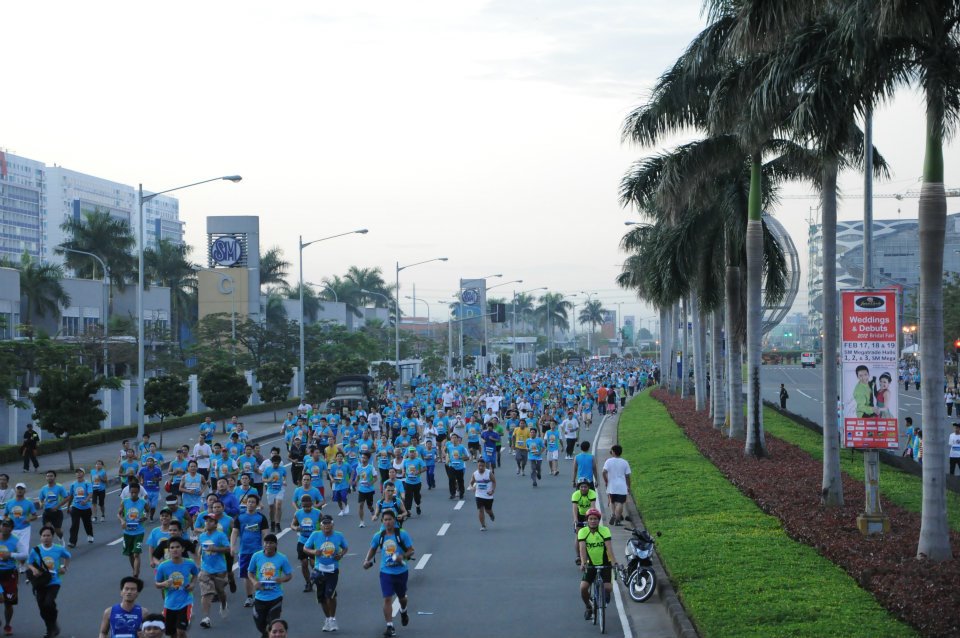 In 2010, MCGI supported a benefit run of the same advocacy by Kuya Daniel Razon. The 50,500 runners contributed to the construction of the La Verdad Christian College branch in Caloocan City, where students get free tuition, books, and even meals. This time, proceeds will provide computer rooms in public schools nationwide.
"And once again, we will all do our part for us to show together our concern for our fellows though they are not with us in the faith, as what we observe in the Bible in Galatians 6:10," said Kuya Daniel. He is incidentally the Vice Presiding Minister to MCGI.
As promised in a promotional video released to invite members to take part in the Unity Run, Presiding Minister Bro. Eli Soriano participated in the event in as much as the run "is for the cause of bringing education to as much youth as possible."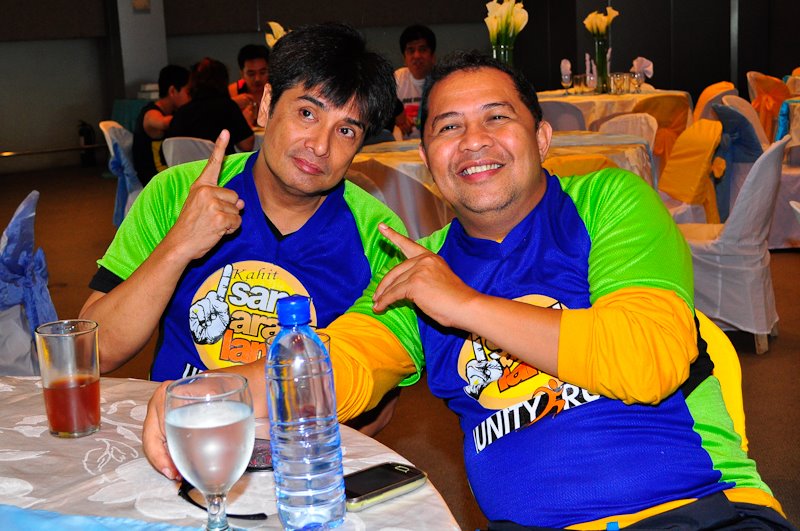 The event was hosted by singer-actor Richard Reynoso and comedian Eagle Riggs, while other celebrities like William Martinez, Dinky Doo, Kier Legaspi, Jeffrey Hidalgo and Pateros Councilor Daisy Reyes likewise showed their support.
Before the Ceremonial Run began, Kuya Daniel showed a video of Bro. Eli leading a group of runners in their place. At 7 a.m. Kuya Daniel, side by side with Department of Education Secretary Army Luistro and PNP Chief Nicanor Bartolome, led the massive crowd for a 5-km stretch.
In his short speech during the event, Kuya Daniel said that he will be doing the run annually with God's help, and exclaimed "To God be the Glory."
(Written by: Jay Arellano)